Coach Andy Cornford praises Guernsey's cricketers
Last updated on .From the section Cricket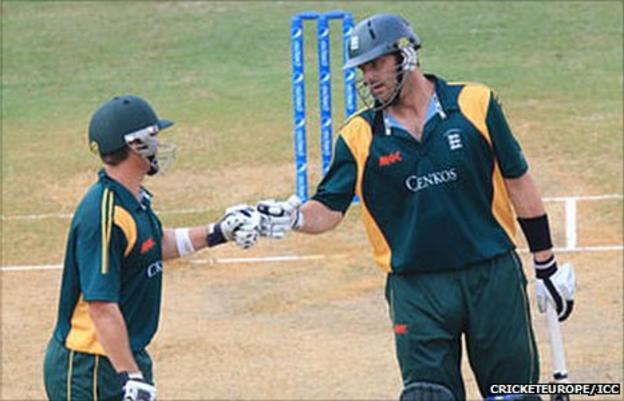 Guernsey cricket coach Andy Cornford says his side's promotion from World Cricket league Division Six is a testament to their hard work.
Cornford told BBC Guernsey: "It goes way back to February when we started our preparations for this tournament.
"Out here it's unbelievably hot and humid and the players have worked really hard."
Cornford said Guernsey were under pressure to succeed after their promotion from Division Seven two years ago.
"To come here and actually deliver, it's probably one of the first tournaments that we've really felt we were proper contenders.
"That adds a bit of pressure, so I'm really pleased that we've managed to handle that and come away with four wins from four games," he added.
The island are due to play Malaysia in the first-place play-off.