Gary Keedy agrees new Lancashire contract
Last updated on .From the section Cricket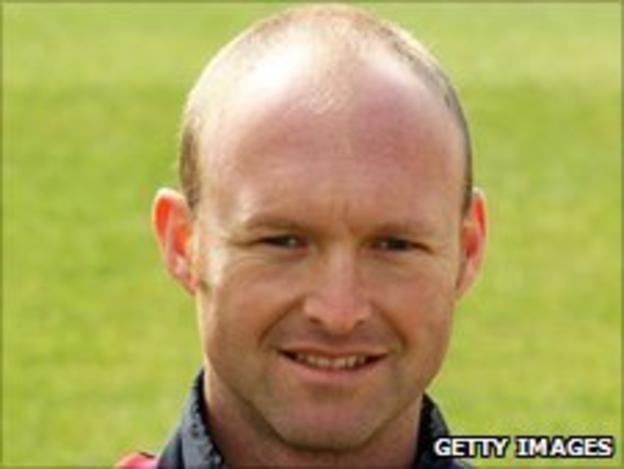 Gary Keedy has ended speculation about a move to main title rivals Warwickshire by agreeing a new contract with county champions Lancashire.
The left-arm spinner, the county's leading wicket taker last season with 61 scalps, is set for a deal believed to be for the next two seasons.
Yorkshireman Keedy, 36, who crossed the Pennines from Headingley in 1995, will start his 18th season with the county.
Keedy agreed to stay after talks with Lancashire coach Peter Moores.
And he admits that fellow Yorkshireman Glen Chapple, his county captain, also had an input.
"I had a chat with Glen Chapple and Peter Moores about what they thought would be best for me," Keedy told the Manchester Evening News. "And everything they spoke about made sense.
"One of the major factors in me staying is that I love playing cricket in an environment that I have been brought up in.
"It was far from an easy decision, but ultimately you can't put a price on some things."
As for Moores' own future, Lancashire are hoping that this week's announcement that the county have regained their Test venue status may help persuade the former England coach to stay at Old Trafford rather than accept offers to return to international cricket.
"It puts Lancashire back on the map where it should be," said Moores.
His current three-year deal, signed in March 2009 just five weeks after he had left his job as England coach, has less than six months to run.
"The club are now speaking to me and sorting it out," said Moores.
"We've got a great set of players and great support both on and off the field.
"I'm happy to stay, I've had a great time here and I don't see any reason why that shouldn't carry on."