Lancashire spinner Gary Keedy looks to the future
Last updated on .From the section Cricket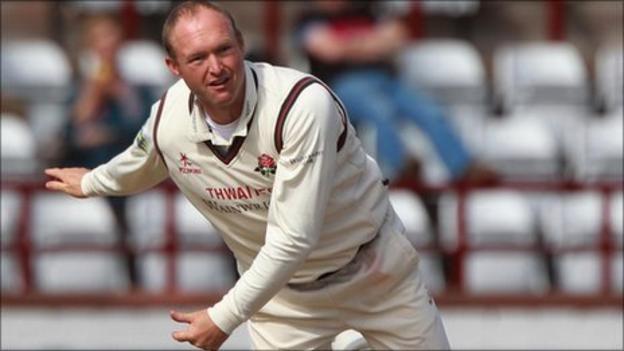 County Championship-winning Lancashire spinner Gary Keedy admits that his head was turned by Warwickshire's mid-season offer to move to Edgbaston next season.
"The Warwickshire interest came about around half way into the season," Keedy told BBC Radio Lancashire. "Their offer was unbelievable, really, and was kept very quiet for obvious reasons.
"But, as time went on, I was under a little bit of pressure for a decision.
"It was actually starting to creep in and affect my cricket," added Keedy.
"So I sat down with our coach Peter Moores and explained exactly what was going on.
"We decided the best policy was to put it on the back burner and make the decision at the end of the season."
Having knuckled down to become part of Lancashire's first outright title win since 1934, taking 61 Championship wickets to end up the county's leading wicket-taker for the season, Keedy agreed a new two-year deal with the newly-crowned county champions on Friday.
And, although tempted by Warwickshire, who lost out to Lancashire on the final day of the Championship season, he admits that it was staying up north, close his family, that swung the decision - despite being offered a significant pay rise.
"Ultimately the decision was based on what I've done here for the last 17 years," added Wakefield-born Keedy, who made the journey over the Pennines from Yorkshire in 1995.
"It boiled down to the support network around me, including my family."