David Wainwright joins Derbyshire from Yorkshire
Last updated on .From the section Cricket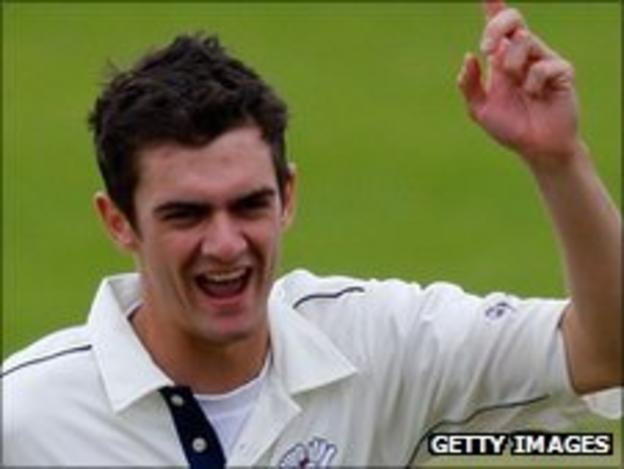 Slow left-armer David Wainwright has signed for Derbyshire from Yorkshire.
The 26-year-old, originally loaned to Derbyshire this summer, only to then almost instantly get recalled, has signed a two-year deal.
Wainwright, who is also a decent batsman, having made two first-class centuries, activated a release clause to get out of his Yorkshire contract.
"We're delighted to sign a player of David's quality," said Derbyshire head coach Karl Krikken.
"I expect him to become an important player for us."
The release clause enabling Wainwright to leave Yorkshire was activated by him playing just three Championship matches last season, in which his five wickets came at 67.20 apiece.
He went out on loan with Derbyshire in late June, but that was cut short after just 24 hours when he was recalled to Headingley to cover for an injury to Azeem Rafiq, and he did not actually play a game.
He made 10 appearances for the Tykes last season in the CB40, taking 10 wickets, and played eight games in the Twenty20, going at a comparatively tidy 7.83 an over.