Neil McKenzie batsman to miss start of Hampshire season
Last updated on .From the section Cricket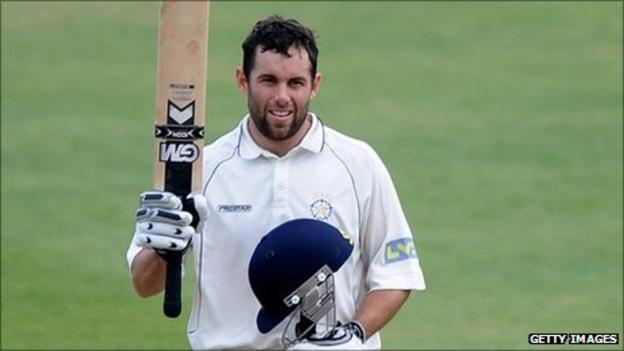 Hampshire's player of the season, South African batsman Neil McKenzie, is set to return next summer but it is likely to only be in the Twenty20 competition.
The 35-year-old has had two prolific seasons at the Rose Bowl, being the only Hants player to score over 1,000 first-class runs last term.
But family considerations will limit his time at the county next season.
"I don't think I'll be here for the start but hopefully down the line I'll return," McKenzie told BBC Solent.
McKenzie joined Hampshire in 2010 on a Kolpak contract having played 58 Tests for South Africa.
In his first season he helped the county win the Friends Provident T20 although his second term ended with Hampshire's relegation to the County Championship Division Two.
"I've had a great time here in Hampshire," added McKenzie.
"I've often talked highly about the people, the facilities and just the general atmosphere here and I've really had a good time.
"I think it's just a reflection really in terms of my family and what's best for us at the moment. I'd love to come back to the club if I had my way and if I was a bachelor I would definitely be back, but family has to come first."
McKenzie could not confirm an exact date for his return, saying he would speak to his family in South Africa before deciding when to come back.
"There are no real commitments at the moment," said McKenzie.
"I've been on the road for quite a while now and it is time for a bit of reflection in terms of the family.
"We are building houses back home as well so we will see what happens. I would definitely like to come back but I don't see me coming back here for the start.
"I am a Hampshire man and we have to see if we can facilitate it. I've had really good times here although the last season has been frustrating."