Michael Vaughan - Pressure, what pressure?
By Michael Vaughan
Former England captain & Test Match Special pundit
Last updated on .From the section Cricket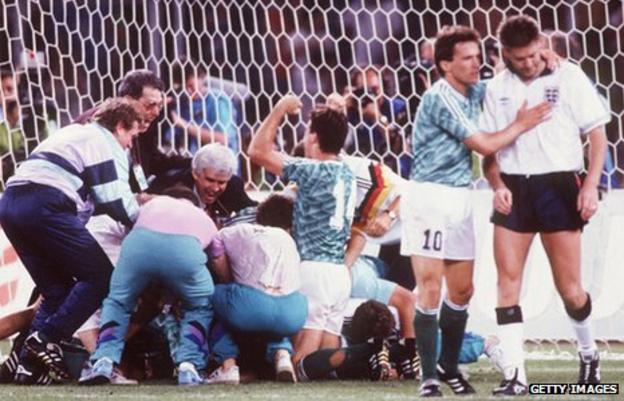 What is the one attribute a sportsperson needs, above all others, to be considered truly great? Is it raw, natural talent? Intelligence? Guts?
Or is it the ability to cope with extreme pressure?
When one casts a glance back over the past decades, sport's landscape is littered with examples of those who buckled when they were tantalisingly close to glory - the weeping Jana Novotna at the 1993 Wimbledon final against Steffi Graf, Jimmy White in the midst of his Crucible crumbling when facing Stephen Hendry in the 1994 World Championship final, Jean Van de Velde's capitulation in the Open Championship at Carnoustie in 1999 that carved his name into golfing infamy, rather than the Claret Jug.
The list goes on and we haven't got to the other dreaded P-word yet - Penalties, especially when taken by someone in an England shirt.
On Thursday's 5 live Sport, I will be examining the nature of pressure in sport: how it manifests itself, how it can be overcome, and how it can be manipulated to one's own advantage when turning up the heat on opponents - or the art of "mental disintegration" if you're Australian.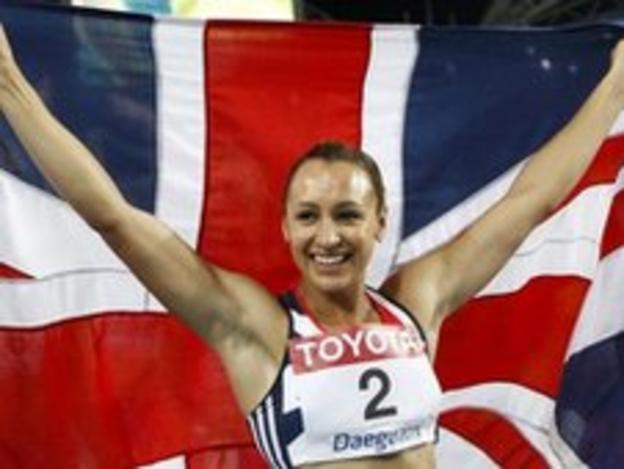 One of the people I have spoken to is British heptathlete Jessica Ennis. As a poster girl of the 2012 Olympics, she is acutely aware of the frenzied levels of public expectation that await over the coming months.
She says: "There is lots of different pressure this time. There's obviously the pressure I put on myself from not being able to take part in the last Olympics [through injury] and the pressure of it being a home Olympics.
"The British public are really getting behind us athletes and putting quite a few of us on pedestals, so that's quite difficult. But, to be honest, I feel like I'm in a great position. It's a great time to be a British athlete."
Former Sunderland and Ipswich manager Roy Keane has given us an insight into how to deal with the consumptive pressure of football management.
He says: "I think it's good to be physically fit if you want to be a manager.
"I see other managers who don't look the fittest on the planet. I think that can affect your decision-making.
"I think you need to feel sharp. You need to eat properly, you have to exercise properly.
"Walking my dog was a great release for me when I was both a player and manager. It was dead relaxing. No phones, no emails, no hassle."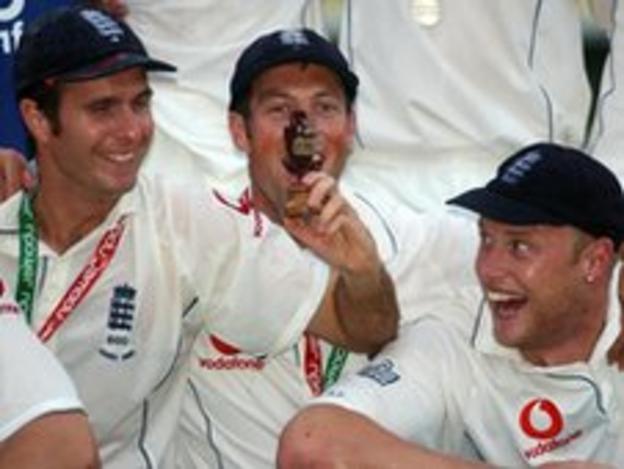 For an alternative view of how to deal with pressure, I caught up with BBC Radio 2 Breakfast Show host Chris Evans, who talked me through his petrifying first few minutes as Sir Terry Wogan's successor.
And of course, I had to venture into the darkest recesses of England's collective football conscious to a lonely place where pressure reaches its peak - the penalty spot.
Chris Waddle took me back to that balmy evening in Turin in 1990 when a World Cup semi-final was up for grabs against West Germany and he missed a spot-kick in the penalty shoot-out.
He says: "Originally I was going to play it to the goalkeeper's left because I was watching him and he kept diving right. When Stuart Pearce missed and the goalie saved it down the middle I thought the best thing to do was to hit it as hard as I can.
"During the walk-up, I didn't look at the keeper, I was oblivious to the atmosphere. I just had it in my mind to put it down, walk back and then smash it as hard as I can.
"There's a cliche that you can hit the ball too well. That's true, sometimes you wish you had just scuffed it.
"I did hit it very, very well unfortunately and it went over the bar."
And that England team's hopes of sporting immortality went with it.