Opener Stephen Peters relishes Northants' team spirit
Last updated on .From the section Cricket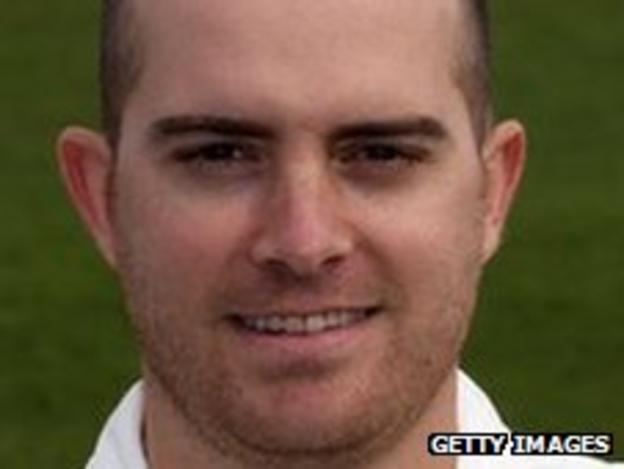 Northants opener Stephen Peters has praised the excellent team spirit at the club after agreeing a new deal.
The 32-year-old, who moved to Wantage Road in 2006, has signed a contract to keep him there until at least the end of the 2013 season.
"We're a really tight bunch. It's one of the tightest dressing rooms I've seen in the whole of my career," he told BBC Radio Northampton.
"As a bunch of guys we get on well. It sounds corny but it's true."
Northants missed out on promotion to Division One of the County Championship this summer, despite winning five of their first eight matches.
It means they will play in the second division in 2012 for the eighth successive year.
Peters said: "There were some negatives towards the end of the season, but one of the big positives is that we've been hammering on the door of promotion in each of the last three summers.
"That's more than some other counties have been doing, and I think as a group of players we feel we're good enough to get over the line.
"That's shown by all the guys signing up again - we want to achieve something together."
Peters is one of a number of Northants players, along with Lee Daggett, Jack Brooks, James Middlebrook, Rob Newton, David Murphy and David Willey, to agree new contracts since the end of the season.