Northants paceman Lee Daggett says best is to come
Last updated on .From the section Cricket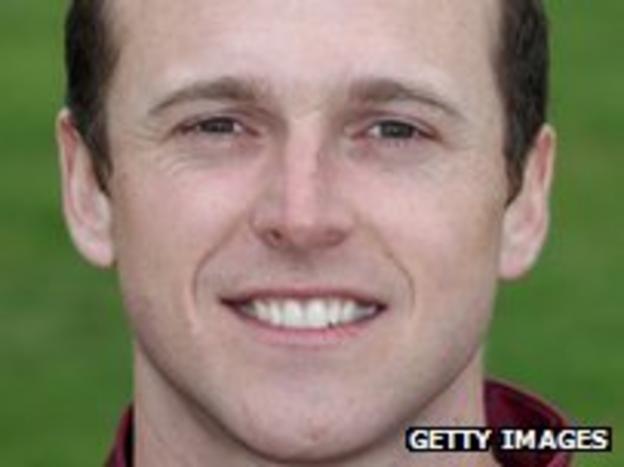 Northants fast bowler Lee Daggett has insisted the club will see the best of him in the years ahead.
Daggett has agreed a new contract that will keep him at Wantage Road until at least the end of the 2013 season.
"I'm 29 now and around the 30 mark is usually seen to be the best time of someone's career as a bowler," Daggett told BBC Radio Northampton.
"I think I've learned quite a bit from some of the guys I've played with in my three years at Northants," he added.
Daggett, who began his career at Warwickshire and also had a spell with Leicestershire, echoed comments by team-mate Stephen Peters earlier this week about the players' determination to get Northants out of the County Championship's second tier next season.
They missed out on promotion to Division One this year by two points after failing to capitalise on a strong start to the campaign.
"Most of the guys realise what a good position we were in - and to not manage to make anything of it means we have points to prove now," he said.
"As a group we want to show we were good enough to go up this year, and make sure we do it next year."