County champions Lancashire announce £2.1m loss
Last updated on .From the section Cricket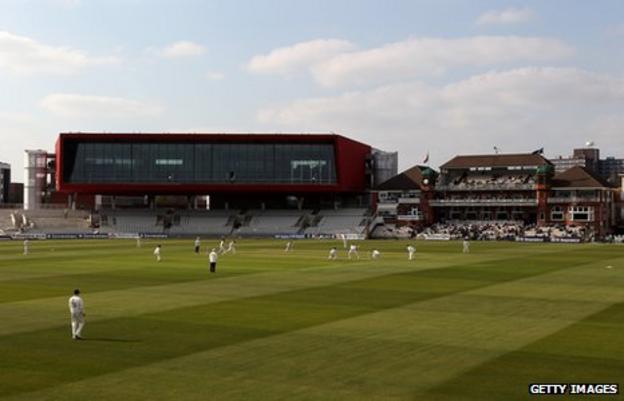 This year's county champions Lancashire have announced a £2.1m loss for 2010.
Finance director Lee Morgan said: "The necessary redevelopment was critical in securing the future of Old Trafford.
"The club will be well placed for the long term in ensuring international cricket remains at Old Trafford."
The county say that other factors contributed to the loss, including lack of advance ticket sales having not been allocated a Test match in 2011, the economic downturn and legal challenges by property company Derwent Holdings to their redevelopment.
"The majority of the club's current debt has been raised to fund the building of The Point, which has already, and will continually prove to be, an important revenue generator for the business," added Morgan.
"It is important to note that the club will not take on any further debt to fund the rest of redevelopment of Old Trafford which is scheduled for completion in early 2013.
"Although challenging times do remain for all county cricket clubs, with the certainty provided by our international match staging agreement and also the redevelopment of the stadium into one of the best in world cricket, we have every reason to be optimistic for a successful future of Lancashire."
The changes have included new player and media facilities, permanent floodlights and rotating the square, which have prompted the England and Wales Cricket Board to award Old Trafford a 2013 Ashes test.
While Old Trafford was being developed, Lancashire were based mainly at Aigburth for the 2011 season for County Championship games.