England coach Andy Flower urges ICC to protect Test cricket
Last updated on .From the section Cricket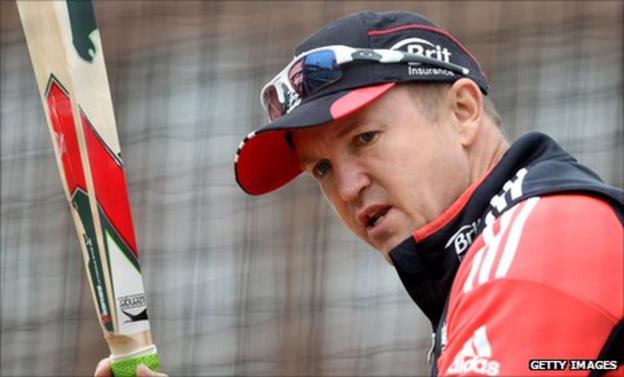 England coach Andy Flower has warned the International Cricket Council (ICC) it must act to prevent the lucrative Twenty20 format having a negative long-term impact on the Test game.
Flower said: "The rewards out there for playing less cricket are obvious.
"The ICC has to address that as a serious problem looming in the future."
Flower also thinks the ICC's financial considerations play too great a part in the planning of fixture lists in the international game.
He added: "They have to act very responsibly and make decisions on what's good for the game in the future. I'm not sure that's the case at the moment."
Flower said he could not understand why one-day international series routinely stretched to seven games when some Test series, like the ongoing one between South Africa and Australia, are only two matches long.
"The intent behind creating the fixture list has to be addressed," he added.
"We want to find out who the best side in the world is and we want to have them competing in exciting conditions and exciting series.
"But at the moment the intent is a financial one and that's why the fixture list is comprised [the way it is]."