Jonathan Agnew remembers 'fearless' writer Peter Roebuck
Last updated on .From the section Cricket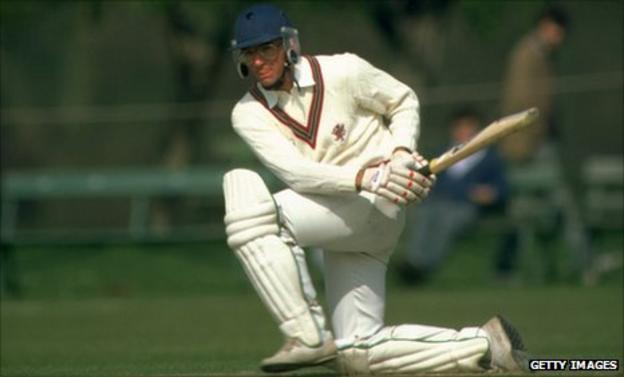 Peter Roebuck was one of the finest cricket writers of his generation, according to Jonathan Agnew.
BBC cricket correspondent Agnew commentated alongside him and played against him for Leicestershire.
"He was fearless and brave in what he wrote. He was very critical of corruption within the game and also of declining player behaviour," he said.
After retiring as a player Roebuck moved to Australia where he wrote for the Sydney Morning Herald, the Age and the Cricinfo website.
He was also a commentator for the Australian Broadcasting Corporation (ABC).
Agnew said: "As an adopted Australian his courage was never tested more than when he called for Ricky Ponting to be sacked as captain.
"Peter wrote that Ponting had turned a group of cricketers into a pack of wild dogs.
"He hated that ugly side of cricket.
"He wrote in a very liberated way with a very unusual style. There was something almost Jeeves and Woosterish in the way he wrote.
"He was always very erudite and as a journalist and broadcaster I really enjoyed working with him.
"He had a very dry wit and was excellent company on the radio. I always looked forward to my stints with him on ABC radio whenever we went to Australia and I know how much he was respected over there.
"It is not easy for an Englishman to go to Australia, write about cricket and be popular but Peter was."
As captain of Somerset Roebuck had a dressing room of superstars in Ian Botham, Viv Richards and Joel Garner.
"He handled that pretty well until the end when they all fell out," said Agnew.
"Sadly they fell out irrevocably which was a shame.
"He wasn't a very pretty player, just a brave, dogged opener. That was fine because their team needed someone like that.
"I played against him many times and he never gave you anything.
"He was a just a bright, intelligent cricketer much in the way that he wrote."