Cricket Australia forms anti-corruption unit
Last updated on .From the section Cricket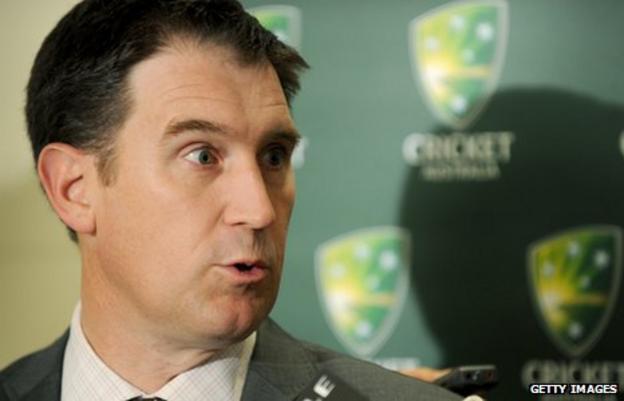 Cricket Australia has formed an anti-corruption watchdog to monitor its domestic competitions.
The new Anti-Corruption Security Unit (ACSU) will preside over the Sheffield Shield, the Ryobi Cup competition and the new Twenty20 Big Bash League.
Cricket Australia chief executive James Sutherland said: "We are determined to institute measures that safeguard the integrity of our sport.
"Betting-related corruption is a significant issue."
The unit will be headed by former policeman and current CA security manager Sean Carroll in partnership with state cricket associations.
Earlier this month, three Pakistan cricketers were jailed for their roles in a spot-fixing scandal.
Salman Butt was jailed for 30 months, Mohammad Asif for one year and Mohammad Amir sent to a young offenders' unit for six months after deliberate no-balls were bowled in last year's Test match against England.
Amir was granted leave to appeal the verdict, while former Pakistan captain Butt is also seeking permission to appeal.
During the trial, Southwark Crown Court heard agent Mazhar Majeed claim Australians were "the biggest" when it came to rigging games.
The claims were denied by Cricket Austraila and Majeed was later was jailed for two years and eight months.
"There has been no evidence of problems in domestic cricket but we want to move proactively on the basis that vigilance and constant education is critical," Sutherland added.
"The unit will give our domestic cricket bodies a specialised resource to call on to protect our sport from instances of corruption and underscores our dedication to stamping out illegal activity."