Paul Nixon in talks about Leicestershire batting coach role
Last updated on .From the section Cricket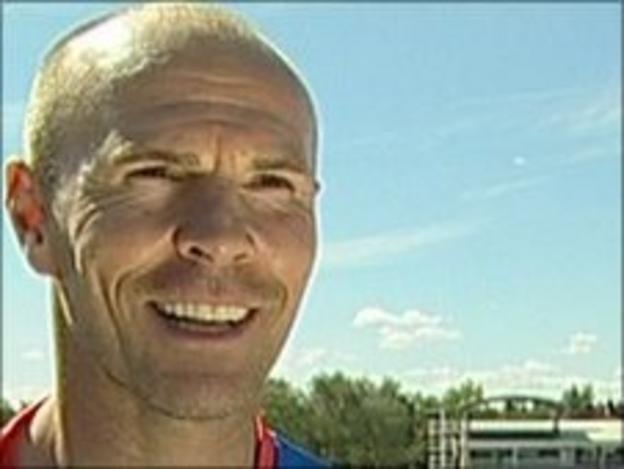 Former Leicestershire wicketkeeper Paul Nixon is in talks about returning to the club as a batting coach on a permanent basis for next season.
Chief executive Mike Siddall told BBC Radio Leicester: "We've talked to Paul and would all like him to remain.
"But Paul has lots of things going on in his life and we might find it difficult to conclude an agreement."
Nixon announced his plan to retire in August after a 22-year career.
"We have talked to him and have talked very amicably," Siddall added.
"He knows where we stand and we know where he stands. Paul is away in Barbados at the minute and when he comes back we will know more.
"We have advertised the role and we are open to people coming forward and discussing the role with us.
"We would like it if Paul would be that person. He's fantastic and a great guy to have around the place. But nothing has been concluded yet."