English cricket 'should reintroduce 50-over game'
Last updated on .From the section Cricket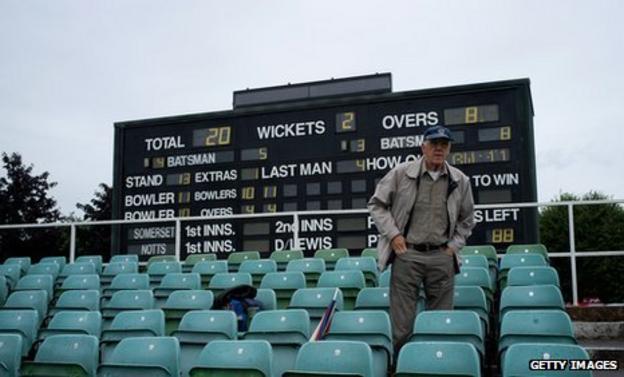 A review of English domestic cricket has recommended a return to the 50-over format to help boost the national side's chances in World Cups.
Ex-England and Wales Cricket Board (ECB) chairman David Morgan proposed replacing the CB40 competition with one that mirrors one-day internationals.
English counties stopped playing 50-over matches after the 2009 season.
Morgan also suggested reducing the number of County Championship fixtures from 16 to 14 per side.
The ECB board endorsed Morgan's proposals and will consider his full recommendations at a meeting in January.
ECB chief executive David Collier said he hoped they would help make England more of a force in one-day cricket.
While they are top of the Test and Twenty20 rankings, England are sixth in the one-day table and have never won the 50-over World Cup.
"The board was highly impressed with the diligent consultation and findings presented by David Morgan," said Collier.
"It is clear from David's initial work that in order to complement the Team England goal of mirroring success in the Test and Twenty20 formats at the forthcoming Cricket World Cups, the format of ODI cricket must be introduced within domestic cricket from 2014."
As well as helping England, Morgan was charged with providing more structure and relevance to the domestic format, with many counties suffering falling attendances and significant financial losses.
He consulted with players, supporters, media, coaches, county chairmen, chief executives and ECB officials before proposing a structure in which each team plays 14 County Championship matches, 10 Clydesdale Bank 50-over games and 14 Friends Life T20 fixtures, with the 50-over and T20 competitions to include knockout stages from the quarter-finals onwards.
He also suggested more consistent start dates for County Championship and Twenty20 matches.
"I believe that spectators, players and administrators alike would welcome the certainty a predictable programme would provide," Morgan said.