Jos Buttler ready to learn in England performance squad
Last updated on .From the section Cricket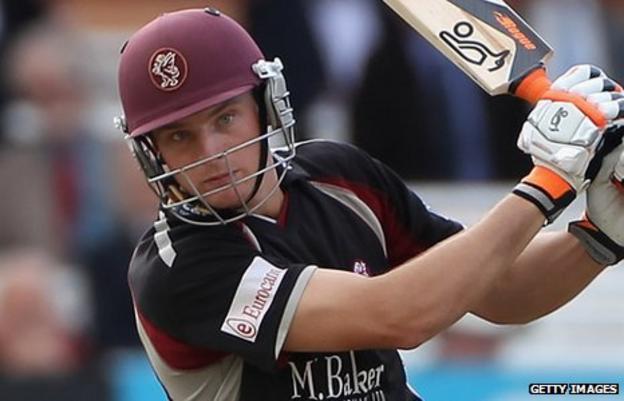 Somerset wicketkeeper Jos Buttler says he is hoping to learn from his England peers during his time with the performance programme in India.
Buttler, who has so far played in four Twenty20 internationals, joins captain Andrew Strauss and fellow keeper Matt Prior on the three-week trip.
"It's going to be intensive training," the 20-year-old told BBC Somerset.
"It's exciting that Strauss will be there, and Matt Prior. Anything I can pick up from them will be brilliant."
He added: "I think Eoin Morgan will be out there as well, who's probably been England's best one-day player over the last few years so being able to pick their brains will be a very valuable experience."
Their specialist training programme, which will be coached by former England and Surrey batsman Graham Thorpe, will focus on playing spin bowling in one-day cricket.
"It's something think I can do quite well in England but I'm sure in India it's a different challenge altogether, which you would have seen from the England performance in the recent one-day series," he said.
"From being in India and watching that series, the Indians played the spin. It's something all English cricketers have traditionally struggled to do. These chances to get to go to those conditions and improve on that is something very valuable.
"With a lot of cricket played on the sub-continent it's something we've got to we good at. It's something I'm going to be working hard on in my game."