David Smith appointed Northants chief executive
Last updated on .From the section Cricket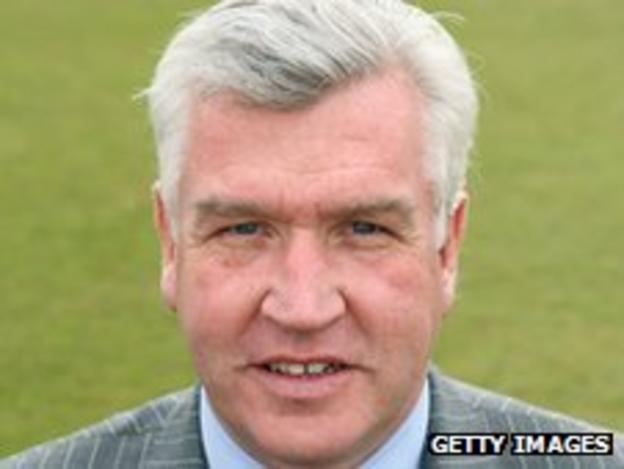 Northants have appointed David Smith as the club's new chief executive.
The 55-year-old former Leicestershire chief executive, who has spent nearly 40 years in cricket, replaces Mark Tagg, who left the club in October.
"The club has made real progress both on and off the field over the past few years," said Smith.
"I am looking forward to working with the coach David Capel and the board of directors to bring future success to the club."
He continued: "The team have narrowly missed out on promotion to Division One in the County Championship twice in the last three years, as well as appearing in a t20 finals day. This indicates a good quality playing staff."
He spent more than a decade playing first-class cricket with Warwickshire and then spent nine years on the committee at Edgbaston.
He has also been a cricket board member of the England and Wales Cricket Board.
Northants chairman Martin Lawrence said: "We are delighted to have David on board and we are certain that he is the right person to help this club progress towards our ambitions.
"His appointment ensures Northants Cricket have a bright future ahead and I would like to take this opportunity to welcome him to the club."
Acting chief executive David Beckett added: "David's experience in cricket is outstanding and we are sure that he will make Northants Cricket successful in all areas of the business.
"Throughout the recruitment process, David impressed us with his plans for the ongoing improvement of Northants Cricket."