Jonathan Agnew column

By Jonathan Agnew
BBC cricket correspondent
Last updated on .From the section Cricket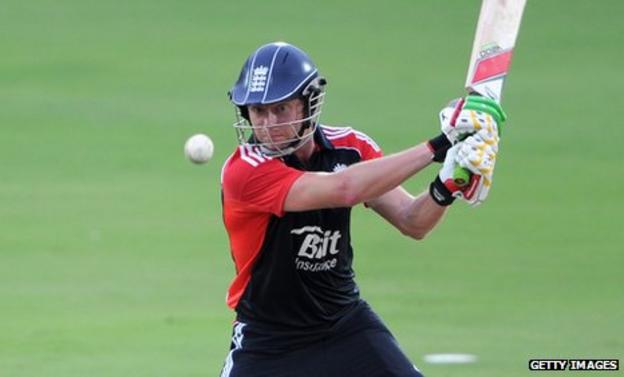 It is not often these days that England can pick their winter tourists from a group of injury-free players but that is the case today, resulting in a strong but predictable squad.
The only real area of any debate beforehand was over Ravi Bopara and, in choosing the Essex batsman over Jonny Bairstow, the selectors have gone for the less adventurous selection.
Bairstow is the most exciting thing to happen to English cricket since Kevin Pietersen. Taking him on tour would have given selectors a chance to take a closer look at him, and given the player a chance to get used to the England Test set-up.
Bopara has the greater experience and played in the last two Tests of the summer, but he will know that Bairstow is breathing down his neck.
Bopara has played 12 Tests and averages 34, but that figure is distorted by his three hundreds against West Indies. If you take those out, he averages only 15 from 13 completed innings.
The problem with Bopara's hundreds is that they were all flawed. He was playing against a very demotivated and poorly led West Indies team, and all three innings featured at least one dropped catch.
Scoring three hundreds is a great achievement but you have to look at things clinically, and you would have to say that they weren't necessarily guarantees of greater things to come.
When he bats well, Bopara is a joy to watch, but in omitting Bairstow the selectors may have missed a chance to look to the future.
Beyond the Bopara call, it is difficult to quibble with the rest of the squad and I'm not surprised they have included Monty Panesar as the second spinner.
England know Panesar will put the ball in the right place and he may actually benefit from playing second fiddle to Graeme Swann because it will take a bit of pressure off him.
When he was looked on as the spearhead spinner, it often didn't happen for him in favourable conditions, but if he can sneak in under Swann's radar, he may relax and be more effective.
Having said that, I would be surprised if England do not stick to their tried-and-trusted formula of three seamers and a single spinner.
England's strength is their seam bowling and, with reverse swing in their armoury, they should all be effective, even on spin-friendly pitches.
It will not be an easy ride for England, however, and Pakistan have shown they are a very competitive team with a very good attack for these conditions. They seem to have regrouped after the spot-fixing scandal and have emerged as a stronger side.
It's a big winter for England, who have to learn how to play on the subcontinent if they are to hold on to this world number one ranking. They have Pakistan, Sri Lanka and then, of course, this time next year they will be playing four crucial Tests in India.
I think the attendances for the series will be very poor, but it may work in England's favour that they can get to grips with the conditions in the relatively sedate surroundings of Dubai and Abu Dhabi before they have to deal with the big crowds and feverish atmosphere of India next autumn.
Jonathan Agnew was talking to BBC Sport's Sam Sheringham.