Lancashire's Stephen Moore withdraws from IPL auction
Last updated on .From the section Cricket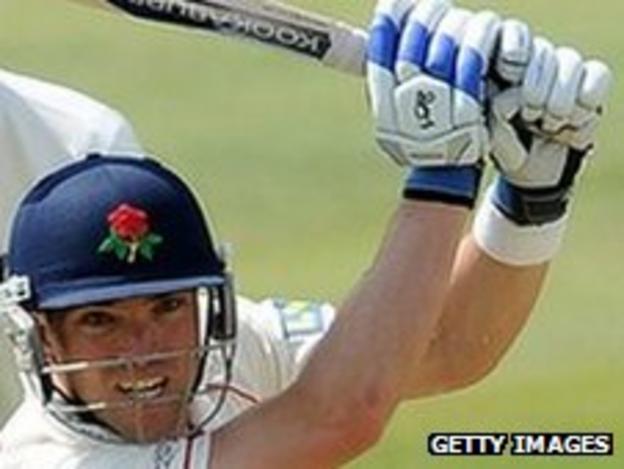 Lancashire's Stephen Moore has de-registered himself from the Indian Premier League auction.
Moore, 31, told BBC Radio Manchester: "The IPL falls during a big chunk of the season. I'd miss almost half of it.
"From that point of view I wanted to be around at the start of the season."
He added: "We had good success last year in the Championship and we're looking to repeat that this year and I'd like to be a big part of it."
The South Africa-born right-hander, who averaged 34.80 in Lancashire's 17 T20 games last season, had attracted interest from several IPL outfits but said he wanted to focus on his county.
"The auction is only due in January. Last year it happened even later, and I didn't really want to be sitting around in February a month from the season wondering whether I'd be playing Twenty20 or first-class fixtures come April.
"Obviously, from a financial point of view, it's a good pay day and it's good to be involved in the razzmatazz that is the IPL.
"But I would have been competing with lots of talented cricketers and there's no guarantee I'd have been picked.
"I'd heard good vibes and heard there might be some interest but obviously you don't know. It goes to the auction and there are lots of very good players worldwide who are equally looking for spots in the IPL."
Moore was a key player in Lancashire's title-winning campaign last season, racking up 1,013 runs at 40.52 and hitting a vital 71 on the final day against Somerset at Taunton to help clinch the County Championship title.
And he said he hoped that a continued run of good form might yet win him the chance to play for England.
"I'd love to play with the England badge on and in full colours," said the former England Lions player.
"I'm playing well for Lancashire and that is my focus. As long as I'm playing county cricket I have the desire and passion to play at the highest level."