Sir John Major resigns from MCC committee
Last updated on .From the section Cricket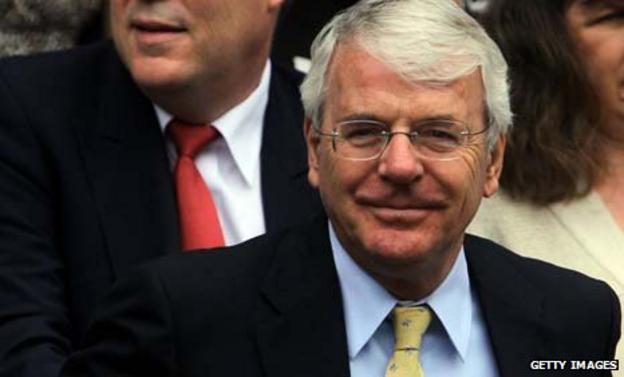 Former prime minister Sir John Major has resigned from the Marylebone Cricket Club (MCC) committee due to a disagreement over Lord's redevelopment.
"My decision to resign from the committee of the world's pre-eminent cricket club has been reached with very great sadness," he said.
"For me cricket has been a lifelong and enduring passion and will remain so."
Three proposals were submitted for a "Vision for Lord's" by the MCC's ground working party, after which the committee agreed work on the ground should be carried out in stages and on freehold land only.
Redevelopment will probably start with the Pavilion End followed by the Tavern and Allen stands.
Major continued: "I wish other members of the committee well in their future deliberations.
"The solace the game has given me in good times and bad, the friendships I have made, and the sheer joy of the game will never fade."
An MCC statement read: "MCC has today accepted with great reluctance the resignation from the club's committee of Sir John Major because of fundamental disagreements over the direction of policy on the Vision for Lord's; the manner in which decisions have been reached, and their wider implications for the club."
As well as owning Lord's, MCC remains the guardian of the laws and the spirit of cricket.