Fixing a greater risk in county cricket than internationals, says ECB
Last updated on .From the section Cricket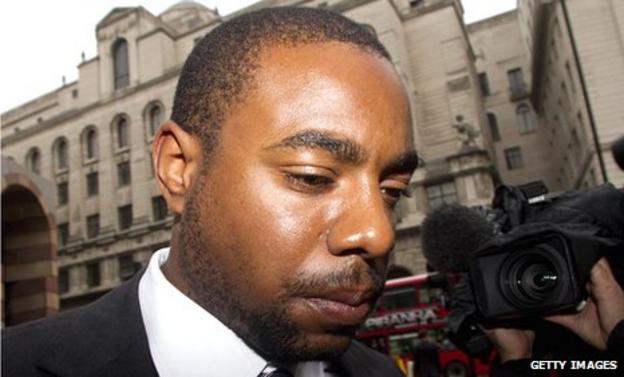 County cricket is more at risk from match-fixing than international games, according to the England and Wales Cricket Board's anti-corruption chief.
Chris Watts says it would be "naive" to think that county cricket had not been affected by corruption.
"That's possibly where the threat may lie at the moment," he told BBC Sport.
Former Essex bowler Mervyn Westfield is due to stand trial in January over allegations of spot-fixing in a match against Durham in September 2009.
The ECB's new anti-corruption unit was established in June following the scandal that ended with the conviction of three Pakistan cricketers.
Mohammad Amir, Mohammad Asif and Salman Butt were found to have conspired to deliberately bowl no-balls during a Test match at Lord's at the request of an undercover reporter.
"From what I know, I would suggest that [fixing] is probably around the domestic game," said Watts, a former senior detective with the Metropolitan Police.
"That's where some of the risks are, more so than the international arena. International players are under far more scrutiny than players in the domestic game. That's what would lead me to form that view."
The Professional Cricketers' Association has asked every professional player to complete an online tutorial in an attempt to stamp out corruption in the game.
The tutorial warns how criminals may attempt to "groom" players before then proposing to fix aspects of the game.
Players are also warned about the risks of social networking, while family members are also urged to be aware of the dangers of corruption.
BBC Radio 5 live has spoken to the sister of a cricketer who has played for England.
She was concerned she could become a target when her brother received his first international call-up.
She suddenly received a number of friend requests from people she had no connection with.
PCA chief executive Angus Porter believes there are a number of players who have information on corruption but who have not yet come forward.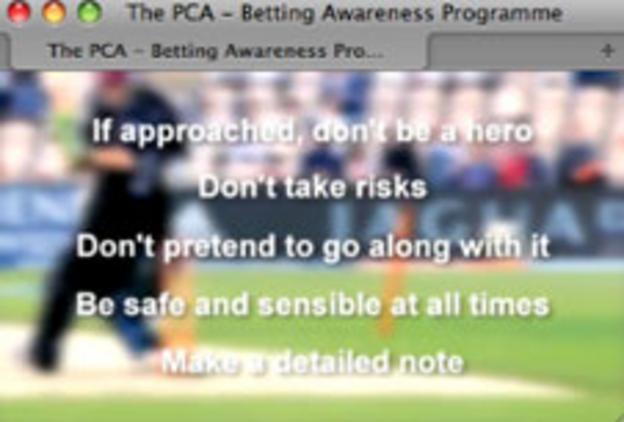 He wants an amnesty for players who report suspected cases given it is an offence under the ECB and International Cricket Council code of conducts to withhold information relating to corruption.
Somerset batsman Nick Compton says players have difficulty "ratting" on team-mates, warning of the impact such a move can have on relations in the dressing room.
Porter also urges the ICC to "encourage, incentivise or make" every country's cricket board adopt a uniform approach to tackling corruption, or risk continued worldwide vulnerability.