Notts CEO Derek Brewer named as new MCC chief executive
Last updated on .From the section Cricket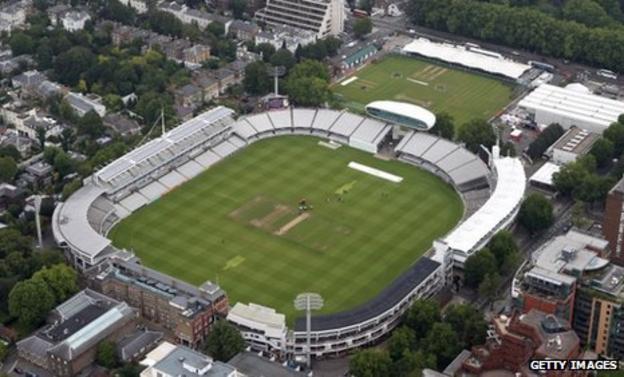 Marylebone Cricket Club has appointed Derek Brewer as its new chief executive.
Brewer succeeds Keith Bradshaw, who announced his resignation for family reasons after five years this summer.
Brewer, 53, an MCC member since 1976, took over as chief executive at Nottinghamshire in 2005 and is expected to take up his new role in early April 2012.
"I am very excited and honoured to have been selected," said Brewer.
"Lord's is the most iconic Test match venue in the world and I look forward to bringing the experience I have gained in leading the Trent Bridge redevelopment to opportunities which lie ahead at Lord's."
As well as owning Lord's, MCC remains the guardian of the laws and the spirit of cricket.
As chief executive, Brewer will lead the redevelopment of Lord's, build the club's revenues for investment in the game, and be responsible for growing the Lord's brand both in the UK and abroad.
Since his appointment at Trent Bridge, the county has seen the development of a new stand as well as winning two championship titles.
MCC chairman Oliver Stocken said: "We are delighted to announce the appointment of Derek Brewer to the post of chief executive of MCC. He was an outstanding candidate in an incredibly strong field, and is the right person to take the club forward.
"Derek will now oversee the finest cricket ground in the world and will have the responsibility to ensure MCC continues to act as a progressive and independent force for the good of cricket everywhere. It's a wonderful opportunity and a challenge to which the committee is confident he will rise."