Mervyn Westfield: Fixing amnesty introduced by ECB
Last updated on .From the section Cricket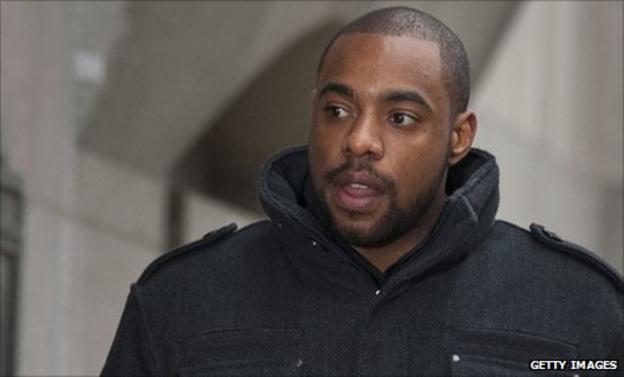 The England and Wales Cricket Board has offered an amnesty to players who report past match-fixing approaches.
And former England all-rounder Ronnie Irani has called on Westfield to help lead the fight against corruption.
"I'd like him to try to help us get to the root of the problem and also be involved in deterrents for future players," Irani told BBC Radio Essex.
Failure to report an approach related to corrupt activities is an offence but the ECB has established a "reporting window" until 30 April.
"Information is critical in addressing the threat posed by corruption in sport," said spokesman Chris Watts.
Westfield admitted accepting or obtaining a corrupt payment to aid spot betting in a 40-over match against Durham on 5 September 2009.
The 23-year-old is the first English cricketer to be guilty of spot fixing.
But former England captain Michael Vaughan believes there are still players getting away with spot-fixing.
"I hate to say it but I'm sure there are other cases," Vaughan told BBC Radio 5 live. "I'm sure there are players out there who are sleeping at home and thinking, 'Will I be caught?'
"Everyone within the game is now wondering how many players are out there who are getting away with it. That is the real concern for me.
"This kid's been caught - but how many players out there are getting away with it?"
The Old Bailey heard Westfield had agreed to bowl his first over in a way that would let Durham score a set number of runs.
He could face jail when he is sentenced in February and the offence carries a maximum sentence of 10 years in prison.
"I saw this kid when he was 15," added former Essex captain Irani. "He played for me as captain when he was a 17-year-old boy and he was an exceptional talent.
"You thought 'Wow, this boy is going places'. Obviously things have happened since that we've all heard about and read about today.
"He's guilty and he's wrong, he'll be punished for this and he's accepted that.
"I hope and pray this is only one, but maybe others will come out. Mervyn's got to let us know why he was influenced and who influenced him, and we've got to get to the bottom of it.
"We need to learn from the experience that Mervyn Westfield's been through."
Watts, who is the information manager to the ECB's Anti-Corruption Commission for Education, Standards and Security (ACCESS), added: "The decision of the board to provide a window for retrospective reporting of alleged approaches will greatly assist the ACCESS unit in compiling a more complete picture of the source and focus of approaches which may have taken place in the past.
"Individuals may not have thought these approaches were worthy of reporting at the time and, prior to the decision of the board, may have been concerned that the fact that they did not report such activity may have put them at risk of disciplinary action."