ECB chairman Giles Clarke wants 'total vigilance' on match-fixing
Last updated on .From the section Cricket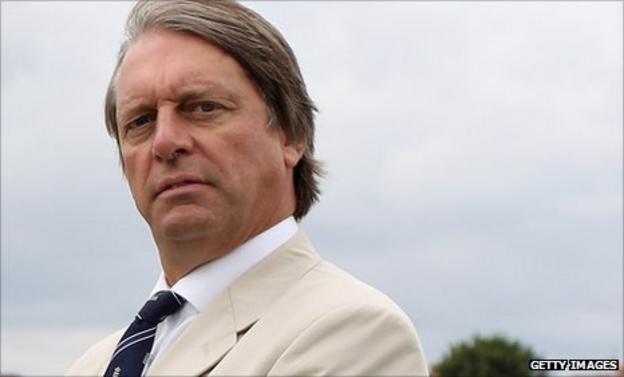 England and Wales Cricket Board chairman Giles Clarke has called for "total vigilance" in a bid to clamp down on corruption.
The ECB offered an amnesty to players reporting past match-fixing approaches.
"For all of us in cricket, we are come to terms with anything being feasible and the need for total vigilance," Clarke told BBC Sport.
Westfield, 23, who is the first English cricketer to be guilty of spot-fixing, could face jail when he is sentenced in February and the offence carries a maximum sentence of 10 years in prison.
Clarke said the case highlights the importance of players coming forward with information.
"Every single, young county cricketer is now acutely aware of the shocking fact that a county cricketer has actually pleaded guilty to this," he told BBC Radio 5 live's Sportsweek.
"I simply don't have any information on this to know whether there is anything that hasn't taken place in the past, which was illegitimate.
"What I do know is that it can't be allowed to exist in our game and it is so important, this system of informing and stating what is going on, when it isn't appropriate.
"There's nothing shameful about being willing to give evidence to state something when something has gone wrong.
"It must be right that people are encouraged to do that."
Asked whether he was happy that cricket was doing enough to stamp out corruption, Clarke said: "I don't think one can ever be happy about a situation that needs constant vigilance.
"What, we as a board, are pleased about is the very close working relationship we have on this issue with the players' association.
"The Professional Cricketers' Association now has an excellent educational programme. Thanks to that, one of the players realised what was going on wasn't legal, wasn't allowed and breached all the regulations and rules, let alone all the codes of cricket that everyone on the team is trying to win."