Pakistan v England: Jonathan Agnew column

By Jonathan Agnew
BBC cricket correspondent
Last updated on .From the section Cricket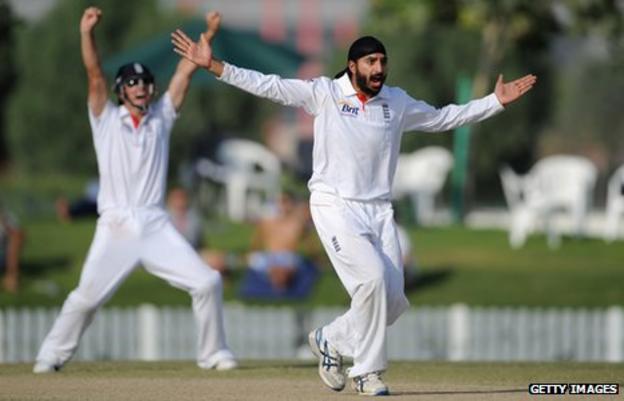 When the ICC first introduced its ranking system to Test cricket in 2003, not everyone was convinced it would make an impact and add much-needed context to the longer form of the game.
I was a firm supporter at the time, and surely even those who initially doubted its relevance cannot now fail to notice the extra spice that has been added to England's schedule this year as a result of them being at the top of the ladder.
This series against Pakistan represents the beginning of a tremendously challenging year for Andrew Strauss's team. Following this series, they play Sri Lanka away, followed by West Indies and South Africa at home this summer.
The year ends with a four-Test series in India, so if they are still number one in the world at the end of 2012 they will have played some outstanding cricket in difficult conditions.
It all begins here, in the unfamiliar surroundings of Dubai, against a Pakistan team that is desperate to of 2010.
Given that none of the guilty parties to that particular scandal will be taking part, and the Pakistan Cricket Board does appear to be making serious attempts to clean up its game, I do not foresee any ramifications clouding this series.
Indeed, it would not be in England's interests to allow that to be a distraction because they have enough on their plate to win on pitches that offer little to the bowlers.
There has been only one positive result in the five Tests played in the UAE since Pakistan moved their home matches here in 2010.
Bowling the opposition out twice has proved to be almost impossible, with large totals taking a long time to accumulate on the slow pitches of Dubai and Abu Dhabi.
Pakistan's only victory - over Sri Lanka in October - was due to Saeed Ajmal taking five wickets in the second innings, and one imagines that his mix of off-spinners and doosras will be England's biggest threat.
Given that wickets are hard to come by, it would be nice to think England might be imaginative and pick five bowlers: three quicks supporting Graeme Swann and Monty Panesar, whose confidence should be sky high after his five-wicket haul in the final warm-up match against a Pakistan Cricket Board XI.
This, however, seems as unlikely as ever with the familiar mantra that 'this balance works for us' already being trotted out.
I really believe that for England to remain number one will require more innovation and flexibility than that, but their argument is that large first-innings scores set up Test victories.
Surely Matt Prior is more than capable of batting at number six - even more so in these benign conditions - which would enable England to have spinners operating at both ends.
We shall see if there is a last-minute change of heart on Tuesday morning, but I am not holding my breath.