Pakistan v England: Jonathan Agnew column

By Jonathan Agnew
BBC cricket correspondent
Last updated on .From the section Cricket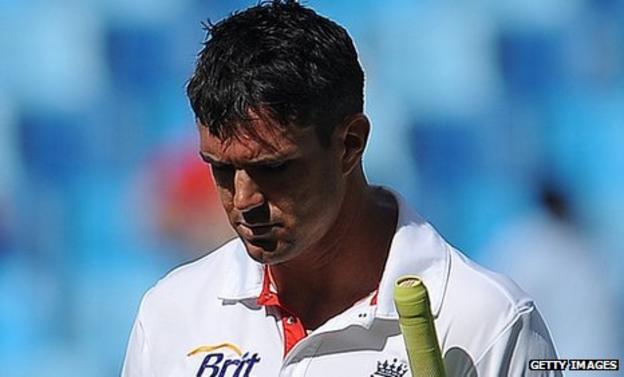 At the start of a year in which England play three series in the subcontinent, their performance on the opening day of the first Test against Pakistan was rather worrying.
The ball did very little, with just a suggestion of slow turn, but England's mental approach concerned me and their shot selection was poor.
Alastair Cook played a bad shot to a ball that wasn't really there to cut, while Andrew Strauss, Kevin Pietersen, Eoin Morgan and Stuart Broad were all out to poor strokes.
The only person who was really got out was Ian Bell, who got a doosra first ball that slid on a bit and he edged it.
Saeed Ajmal is a very fine bowler, but the nature of his wickets suggested England need to think long and hard about how they approach spin bowling in the light of the Decision Review System (DRS).
Several of the England batsman were out to decisions which umpires in the past would not have given out because they would give the batsmen the benefit of the doubt.
But the DRS does not care how much of a stride you have put in, it simply judges the decision on whether the ball pitches in line, and whether the ball would have gone on to hit the wicket.
Before DRS you would have played Ajmal as a bit of a leg-spinner, with your pad covering his off-spinner and your bat more off-side to deal with his doosra.
But with the DRS, you are always vulnerable, and somehow England have got to adjust not just to playing against clever, accurate and deceptive spin bowling but also how they are going to do it without using their pads.
Indeed, when India watch this and see the impact that the DRS has on batting against spin bowling, I wouldn't mind betting that they eat some humble pie and agree to have DRS in force for their series before Christmas. It would be madness not to.
While Graeme Swann and Ajmal have both taken about 30% of their Test wickets via lbw, Fred Titmus - who was a fine off-spin bowler and had a wonderful arm ball - was only about 15%. This is the impact that DRS and Hawkeye are having for off-spin bowling.
The only England batsman who really looked at the races today was Matt Prior and his excellent innings simply underlines my argument that he is a good enough player to bat at number six. It is disappointment that England don't feel confident enough to bat him there to give themselves that extra bowling option.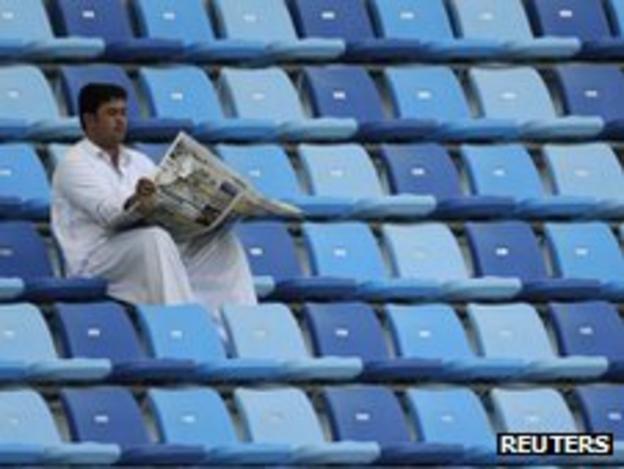 I'm not necessarily saying they should have played five bowlers here but it was an option and I don't think they considered it more than very briefly.
As expected, the attendance here today was very poor which is something we are not used to when watching England play around the world.
The main reason is that this is a part of the world where people come to work.
There are many thousands of Pakistanis here who I'm sure would love to be at the cricket, but they are often working in the service industry and can't get away.
It is disappointing but the important thing is that Pakistan have somewhere to play their home games.
This ground is serving a purpose for Pakistan cricket at the moment, keeping their game going while it is not safe to play in their country.