T20 trip a reality check for Sussex, says Mark Robinson
Last updated on .From the section Cricket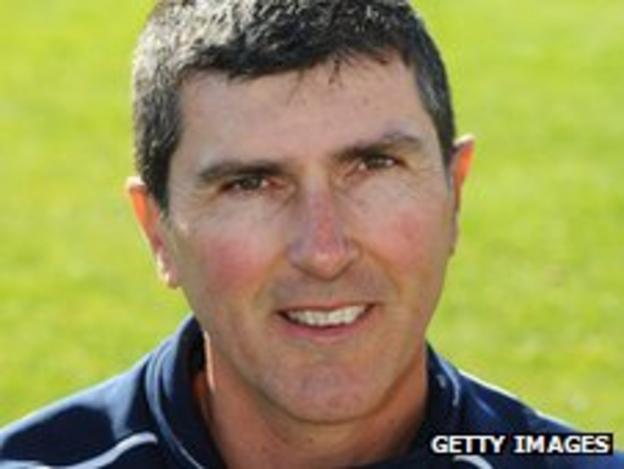 Sussex cricket manager Mark Robinson says their involvement in the Caribbean T20 tournament provided a reality check for the side's younger players.
The Sharks won one of their four games and finished fourth in their group.
Robinson told BBC Sussex: "I'm hoping it will be a matter of education for what was fundamentally a young squad. We got found out a little bit.
"But sometimes you need to be exposed and it's about what the players take away [from it]."
He added: "We got found out by spin on difficult wickets in Antigua and came across high, international pace in Barbados."
Despite suffering defeats by Jamaica, Combined Campuses & Colleges, and Barbados, Robinson backs the club's decision to go to the West Indies.
"For us as a club [and] as a development [opportunity], it has been fantastic," he continued. "The learning experience is invaluable.
"Time will tell if they are the right players.
"They've got the talent, there's no question. It's whether they have the next bit.
"The strong will come through and the weak won't. Some of them have had an awakening to what the game is about at a high level."