Sussex recruit former Essex all-rounder Scott Styris
Last updated on .From the section Cricket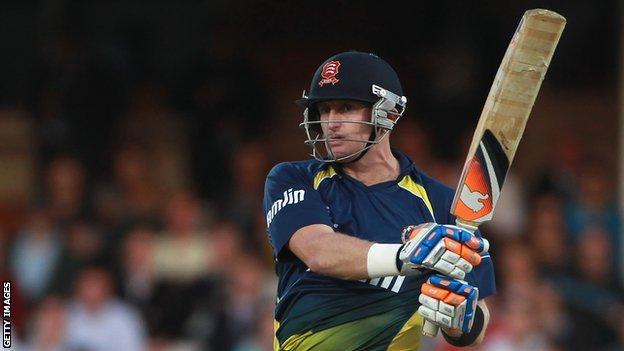 Sussex have signed former New Zealand all-rounder Scott Styris for their Friends Life t20 campaign this summer.
The 36-year-old, who retired from international cricket in June, has played Twenty20 games for Durham, Middlesex and Essex.
Styris said: "I love playing in the UK, and I feel privileged to have played for a couple of great clubs.
"Sussex has been a powerhouse in one-day cricket in recent years and I look forward to contributing to the team."
Styris, who made 188 one-day international and 31 Twenty20 appearances for the Kiwis, has also played T20 in New Zealand and for Indian Premier League sides Chennai Super Kings and Deccan Chargers.
Sussex professional cricket manager Mark Robinson said: "Scott has been a real thorn in our side in the last couple of years for Essex and we are really pleased he has decided to join us.
"We have lacked someone who is able to come in during the middle overs and be able to clear the ropes, and Scott as we've seen to our cost is proven at doing this.
"His experience and his all-round capabilities will mean he will be a real addition to the t20 squad."