Chris Taylor, former captain, leaves Gloucestershire
Last updated on .From the section Cricket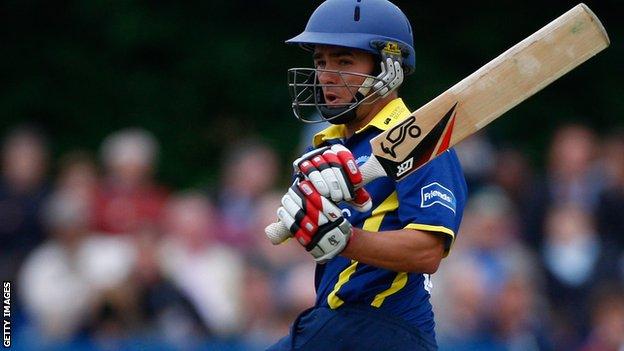 Gloucestershire will not re-sign former skipper Chris Taylor because of a clause in his contract relating to the redevelopment of the County Ground.
The club was last month denied planning permission for work at Nevil Road.
"We agreed a conditional contract with Chris Taylor which was dependent on our ground development plan going ahead," said chief executive Tom Richardson.
Taylor, 35, scored over 14,000 runs for the club, captained the team in 2004-05 and recently worked as fielding coach.
It was in the latter role that he has also had involvement in the England set-up.
Richardson said that because of the planning decision, the club had not been able to complete the agreement with Taylor.
"We would like to thank Chris very much for his years of service as both player and more recently fielding coach and wish him all the best for the future," he added.
A statement on the club website said Taylor's release was now the subject of litigation and they would make no further comment until it is resolved.