Head coach Peter Steindl extends Scotland stay until 2014
Last updated on .From the section Cricket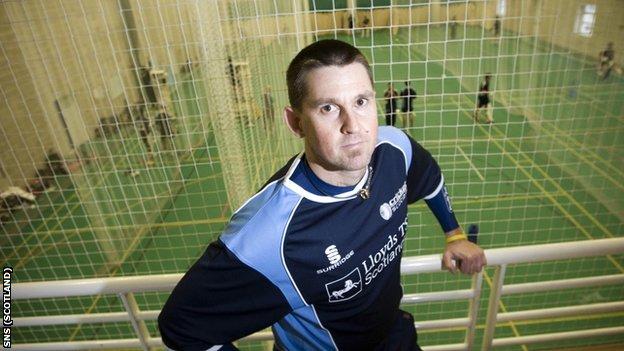 Scotland cricket head coach Peter Steindl has agreed a three-year contract extension, taking him through to December 2014.
Steindl has led the Scotland team to 11 wins from 15 one-day games against associate sides.
"I am delighted to be given the opportunity by Cricket Scotland to continue," said 41-year Steindl, who has been in charge since 2008.
"I have enjoyed the challenges that this position has brought."
Australian-born Steindl added: "I am committed to working hard with my support staff and the team to build upon the improvements we have made over the last two years."
The Scots, who on Friday set off on a seven-week tour of UAE and Sri Lanka, have also claimed runners-up spots in the World Cricket League Division 1 and Intercontinental Cup.
Cricket Scotland chief executive Roddy Smith said: "We are delighted that Peter has agreed to a contract extension.
"Continuity is vital as we look to progress with a young side that Peter has developed into a cohesive and competitive unit."