Northants chief executive David Smith wants Twenty20 improvement
Last updated on .From the section Cricket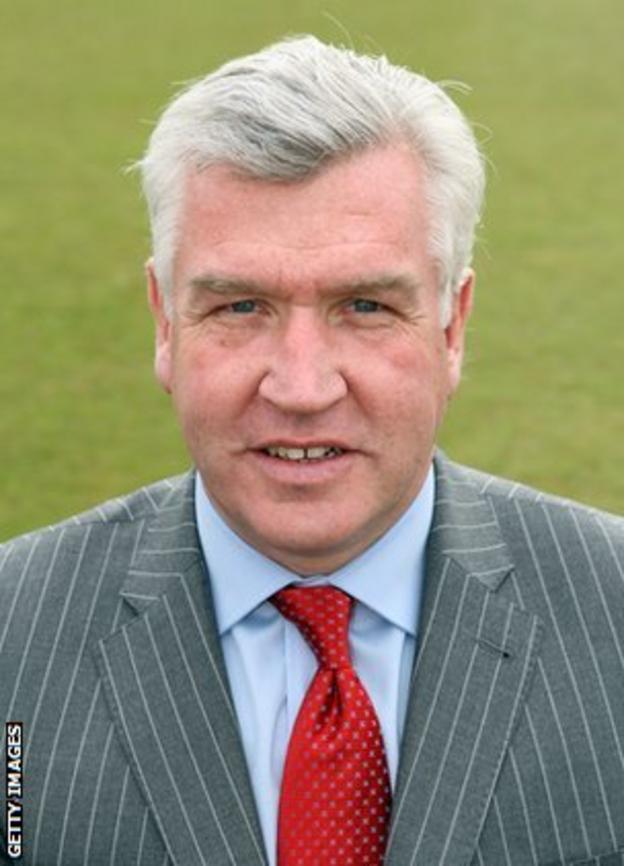 Northants chief executive David Smith says that improvement in Twenty20 is a priority for next season, but behind County Championship promotion.
The 2009 semi-finalists finished bottom of the T20 North Group last season in a campaign that yielded just two wins.
Smith told BBC Radio Northampton: "The level of performance [in T20] wasn't good enough and the players know that. We were disappointing last year.
"Twenty20 is most definitely the most important for us commercially."
But Smith added: "From a cricket and a status point of view, my priority is the County Championship - and then the T20.
"We need to get into Division One and retain that status."
And although the club announced a profit of £22,000 for last year, Smith said the club had to remain sensitive to the current financial climate.
"If you make a lot of profit, people want to know why you haven't invested in more players. If you spend more than you've got coming in, people say, 'why haven't you managed your business properly?'
"We don't have to make a profit, but as chief executive, I don't want us to be losing large amounts of money.
"When we make money, we re-invest it back into the cricket infrastructure."
Meanwhile, Smith said that the club are close to securing another spin bowler for next season.
"We've found someone." he admitted. "We're very fortunate that two or three people are going to assist us [financially] in bringing in a left-arm spinner, and possibly a second overseas player for our Twenty20 campaign.
"I'd like to think we can be more successful in one-day cricket. In the County Championship, we've been [close to promotion] twice in three years.
"Hopefully, with this left arm spinner, that will assist us."