Isa Guha column: 'I've picked a winner with the Black Keys'
Last updated on .From the section Cricket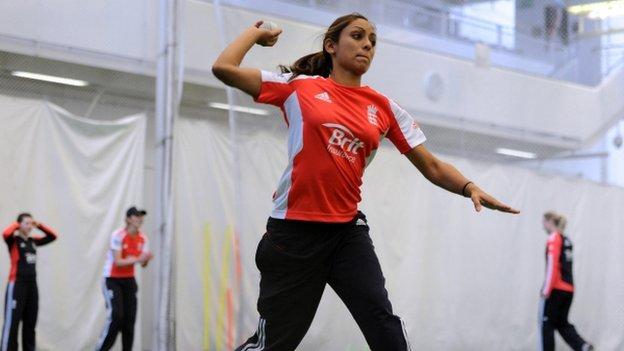 2012 is a big year for us.
We have two major competitions to prepare for - and the World Cup in early 2013.
We also have two home series - against India and the West Indies as well as our current tour of New Zealand.
So there's no question that this is an exciting - and very busy - time for us.
And in order to be best prepared for the start of the series and with help from our support staff, we have left no stone unturned - from the worlds of science, medicine and nutrition to the technical, tactical and mental aspects of our game.
The ECB even provided us with our first business class flights to New Zealand to help shorten our recovery period after the long journey.
We've been based in Christchurch but playing and training out at Lincoln, which has a quintessential English feel to it with its white picket fence and carpet outfield.
Unintentionally, we nearly ruined that image when a stray ball rolled on to the wicket we were due to play on.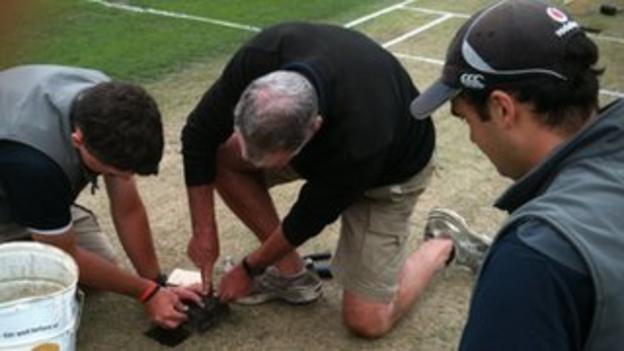 It was timed to perfection as the groundsman happened to be rolling the pitch at that precise moment, and as a result the ball was firmly pressed into the pitch - on a perfect length too!
Luckily, the groundstaff were prepared and mentioned that they had even previously repaired a pitch due to some sunglasses getting stuck in the surface.
The warm-up games have gone extremely well with contributions from everyone, but the comeback of Anya Shrubsole with five wickets for five runs in her first game back from injury was particularly exciting.
Something we do every tour is to choose a song for the team CD that gets played in the dressing room prior to games.
My songs usually get flicked but I think I might have picked a winner with Black Keys: Lonely Boy. It's survived so far but only time will tell.
We left Christchurch today and headed up to Wellington on a rather small propeller plane.
Several of the girls were dubious about getting there in one piece, especially when they were told by the pilots that Wellington is known as 'windy Wellington' and the landings are notoriously bumpy.
I'm now looking forward to getting into the series. We have a training session on Thursday then kick off the five-match Twenty20 series in Wellington on Friday.
There's going to be some exciting cricket, especially the first three T20s we play come before New Zealand's men take on South Africa in a series at the same venue.