Sussex announce £124,000 loss despite 7% operating income rise
Last updated on .From the section Cricket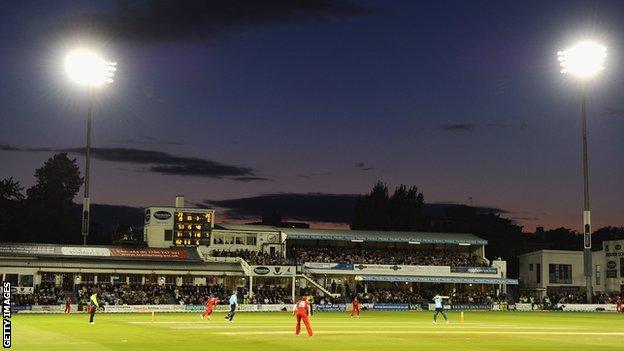 Sussex have announced a loss of £124,000 for the year to October 2011.
The figure, which was partly due to depreciation of the side's redeveloped ground, came despite a 7% rise in operating income to £5.2m.
Sussex finished fifth in Divison One last season, were beaten semi-finalists in CB40 and went out at the quarter-final stage of the FL t20.
Chairman Jim May said: "We are pleased by the continuing progress on our trading position."
Sussex's treasurer Simon Crundwell added: "In interpreting the club's financial performance it is important to note that the final deficit is struck after depreciation of £403,000, which has increased materially from £233,000 in 2010, as a result of the ground redevelopment.
"This reflects a prudent approach by the board to write off the value of our building over periods up to a maximum of 50 years as opposed to some clubs who write their building assets over periods in excess of 100 years."
The side's chief executive Dave Brooks added: "The year to October 2011 has seen steady progress for the club and also continued change.
"With the £8m ground development program coming to a conclusion, the club now has an excellent facility available all year round for both cricket and non-cricket events. The management team look forward to developing the club on and off the field to ensure a sustainable future for cricket in the county at all levels."