Derbyshire return to profit in 2011
Last updated on .From the section Cricket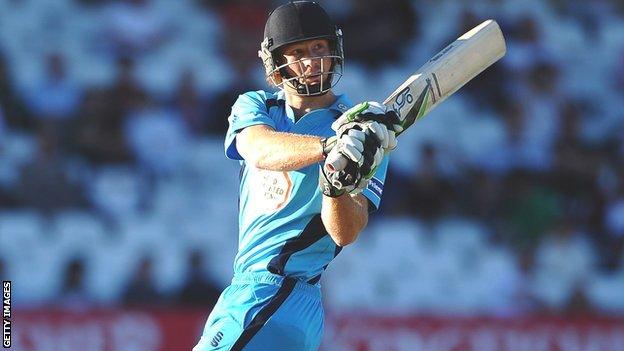 Derbyshire have returned to profit following a loss of £187,000 in 2010.
The club recorded a surplus of £20,218 for 2011 with increased attendances of 33% for their FL t20 campaign playing a big part in the turnaround.
Chief executive Keith Loring said the results were down to hard work and the support of sponsors, members and fans.
"After losing money for the first time in five years in 2010, everybody was on a mission to turn it around and their efforts have been rewarded," he said.
Despite heavily investing in the ground during the last two years the club are debt free.
Chairman Chris Grant said: "It's great to get back into a surplus, particularly as it represents a £200,000 turnaround from the previous year.
"Keith and the entire off-field team should be commended on how hard they have worked to achieve this excellent result.
"The task moving forward is to stay in the black in 2012. The economic climate is challenging but - with the continued help of our sponsors, members and supporters - we are confident of another successful financial year."