Guernsey defeat Cayman Islands to claim third place
Last updated on .From the section Cricket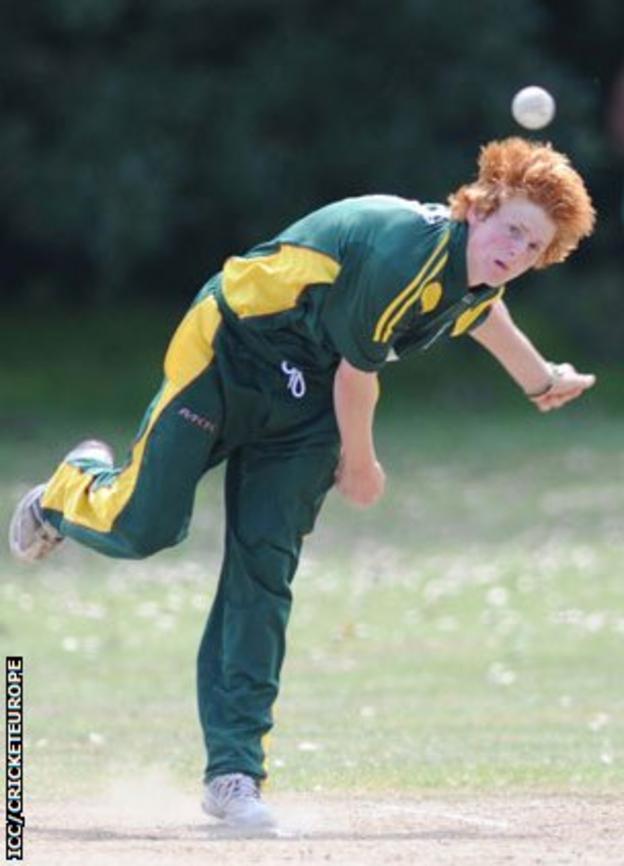 Guernsey finished third in World Cricket League Division Five after a thrilling last-ball win over the Cayman Islands in their play-off match.
Guernsey were bowled out for 186, with Jeremy Frith's 57 the only major contribution for the island side.
Pearson Best made 79 to keep Cayman in the hunt and they were left needing two for victory off the last ball.
But David Hooper kept his nerve to bowl Troy Taylor for figures of 4-47 and end as the tournament's top wicket-taker.
He was well supported by Gary Rich and Tim Ravenscroft, who each took two wickets as Guernsey's bowlers allowed just three Cayman batsmen to get into double figures.
"I think batting is something we need to work on, we need the guys to take more responsibility and actually bat properly rather than play flashy, quick innings," said Guernsey team manager Peter Vidamour.
"On the bowling and fielding front we are a very good side now, but the batting needs some work.
"The tour was reasonably successful, we didn't achieve promotion which is what we set out to do which is disappointing, but the boys did a pretty good job all week.
"We've come third and that's a good result," he added.
Hosts Singapore won the tournament after a nine-wicket victory over Malaysia, with both countries gaining promotion to Division Four of the WCL.