Glamorgan announce £1.7m losses for 2011
Last updated on .From the section Cricket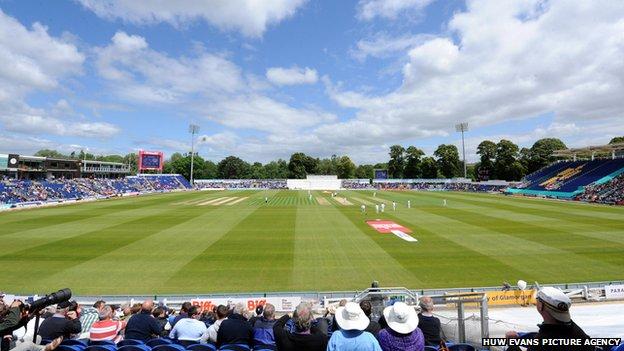 Glamorgan made a loss of £1.7m for 2011 including a £1.2m loss from the England v Sri Lanka Test match.
After taking into account additional charges with regards a stadium re-development project the retained loss for the year amounted to £3.0m.
In January the club announced they had restructured their finances.
"Our 2011 results put into perspective the financial challenges the club has faced over the past few years," said Glamorgan chief executive Alan Hamer.
"The challenging economic environment and the burden of servicing the debts were compounded by the losses incurred in staging last year's England v Sri Lanka Test match and further one-off charges.
"If you exclude these, the underlying performance of the business was comparable to the previous year."
"Whilst last year's financial results were extremely disappointing, the club's financial future looks much improved and our accounts have been given a clean bill of health by our auditors.
The turnover of the club in 2011 totalled £6.6m.
In January the club announced that its lenders, which include Allied Irish Bank, Cardiff Council and former chairman Paul Russell, had agreed to a loan restructure.
In addition, Glamorgan have raised £1.3m from a group of nine private investors.
Glamorgan chairman Barry O'Brien said: "The recent announcement confirming that the club had successfully restructured its finances will have a material beneficial impact on the club's future financial performance. We can look forward to 2012 and beyond with renewed confidence."
Over the next five years the Swalec Stadium will stage a further 17 days of international cricket.
And in the 2012 season the ground will host an England v South Africa one-day international and the Friends Life T20 finals day.