Guernsey aim to host World Cricket League in 2014
Last updated on .From the section Cricket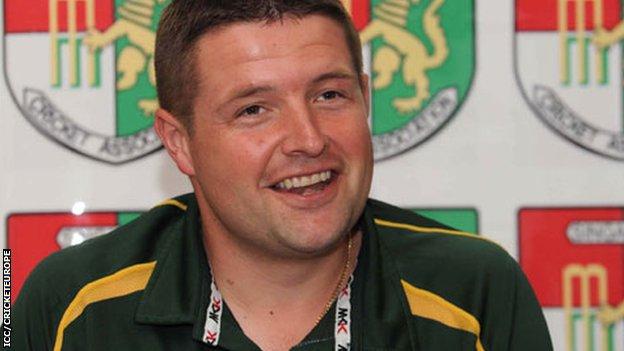 Guernsey have a good chance of hosting the 2014 World Cricket League Division Five tournament, according to captain Stuart Le Prevost.
"Generally what the ICC try and do is try and give it to one of those sides so they can plan for the future," Le Prevost told BBC Guernsey.
"If they can get it in place early hopefully we've got a good chance."
On paper Guernsey would appear to be the favourites over the Cayman islands to host the event.
Cayman have just two cricket pitches while Guernsey have hosted four senior international tournaments since 2008.
Guernsey played host to the 2008 and 2010 European Division Two tournaments, World Cricket league Division Seven in 2009 and jointly-hosted Division One of the European Twenty20 World Cup qualifiers with Jersey.
Meanwhile Le Prevost hopes veteran spin bowler Gary Rich, who announced his retirement after the tournament in Singapore, will stay involved with the game and the team in an off-field role.
"What he's done is fantastic and hopefully we might not see the end of him.
"I think there might be some sort of coaching role in Guernsey cricket available, it would be a shame to let someone like Gary go with all that experience, he can add lots to what we've got to give."