Cricketers come forward under anti-corruption amnesty
Last updated on .From the section Cricket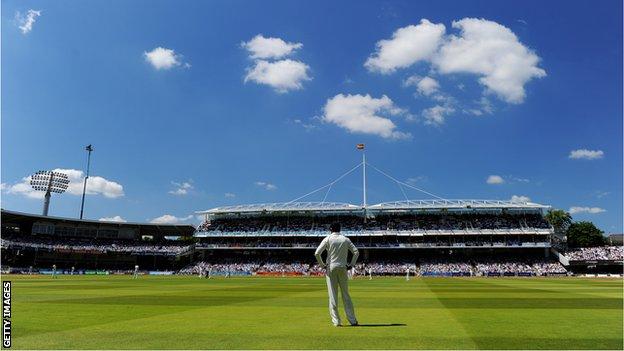 A number of players have come forward under an England and Wales Cricket Board (ECB) amnesty to report possible match-fixing approaches from the past.
The reporting window, which is open until 30 April, was made after Essex cricketer Mervyn Westfield was jailed for admitting to accepting or obtaining a corrupt payment to aid spot betting on a match in 2009.
ECB Anti-Corruption Commission chief Chris Watts said: "It is a confidential reporting window. The only thing I will say is there have been some reports."
Watts said the Westfield case had shown possible vulnerabilities in cricket, which needed addressing.
"It has certainly brought a media spotlight on to anti-corruption and integrity, and the potential vulnerabilty of the domestic game," he told BBC Sport.
"One of the reasons we put in the reporting window is to actually understand what is going on out there and what the vulnerabilities are.
"Once we understand that, then we can refine and fine-tune some of the preventive measures we've put in place."
The Professional Cricketers' Association has asked every professional player to complete an online tutorial in an attempt to stamp out corruption in the game.