Sir Viv Richards at 60: Former team-mates on West Indies legend
By Jimmy Smallwood & Justin Goulding
BBC Sport
Last updated on .From the section Cricket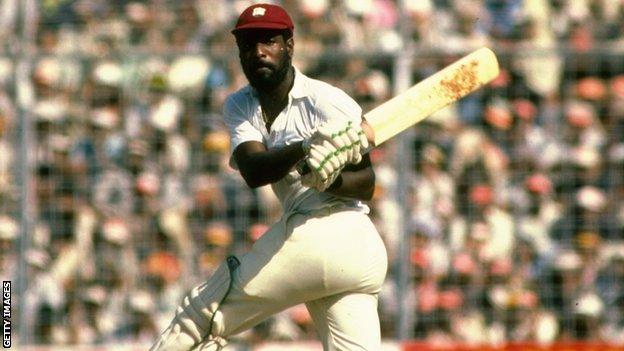 Former West Indies captain Sir Viv Richards is celebrating his 60th birthday.
The Antiguan - nicknamed Master Blaster by fans across the Caribbean - dominated most bowling attacks he faced during a Test match career between 1974 and 1991, in which he scored over 8,500 runs at an average of 50.23.
But Richards' statistics reveal only the bare minimum about possibly the most destructive batsman the sport has ever seen. His lightning hand-eye co-ordination, his flair in the middle and his talismanic performances all combined to make him a player of extraordinary skill and value.
His aura on the field, his charisma at the crease and his dominating will to win embodied the West Indies' cricketing revolution.
In 2000 he was voted one of Wisden's five cricketers of the 20th Century. Here, two former internationals recall what it was like to play alongside and opposite a giant of the game.
First encountering Viv Richards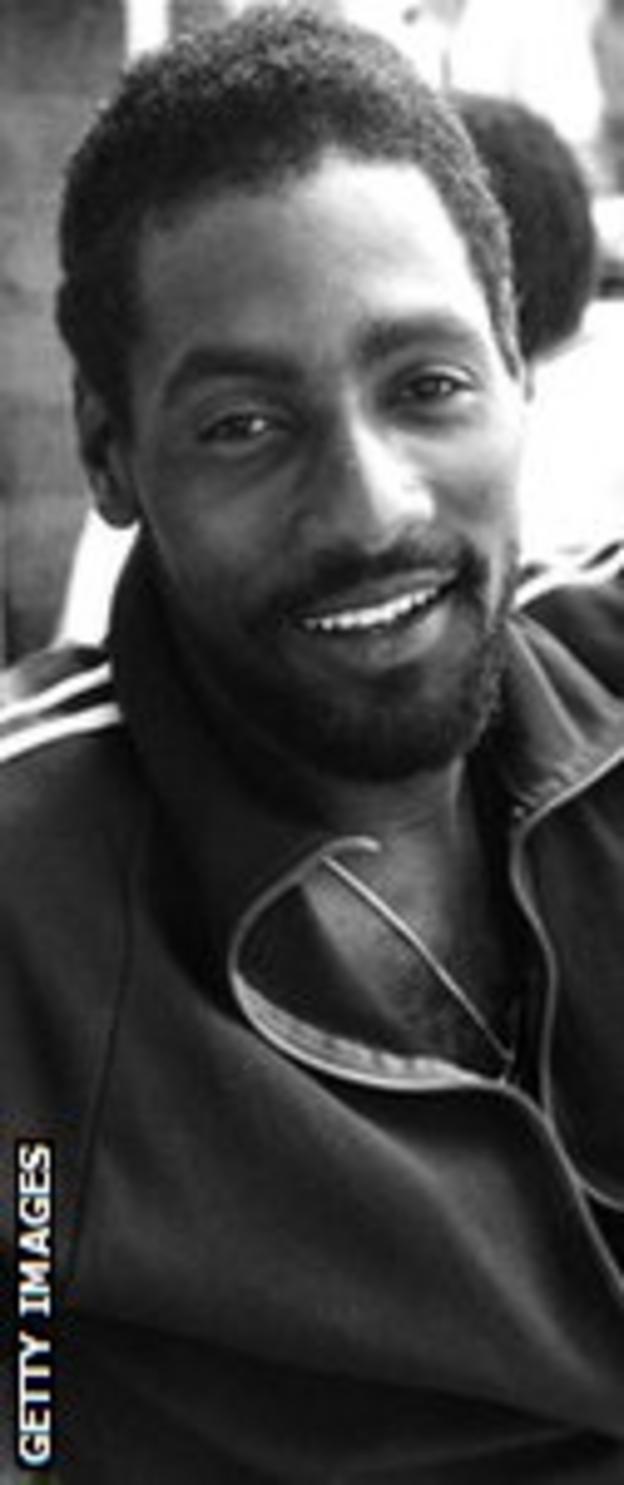 Jimmy Adams is a former West Indies captain and is director of cricket at Kent: "He was playing in the first Test match that I went to, in the mid-1970s.
"He was a boyhood hero, a childhood hero of mine, one of my icons when I was growing up.
"I never played with him internationally but I played against him for a few years with Jamaica, and him for the Leeward Islands."
Vic Marks is a BBC Test Match Special pundit and played alongside Richards at Somerset: "I joined the county at almost the same time as Viv, April 1974.
"He was a few years older than me. None of us down in Taunton knew that much about him.
"I can remember pre-season training, full of great ambition and hope, watching Viv bat in a practice session. He just tore apart all of our stalwart pros and we looked at one another and said: 'Well, we're not going to get in ahead of him!'"
Richards the batsman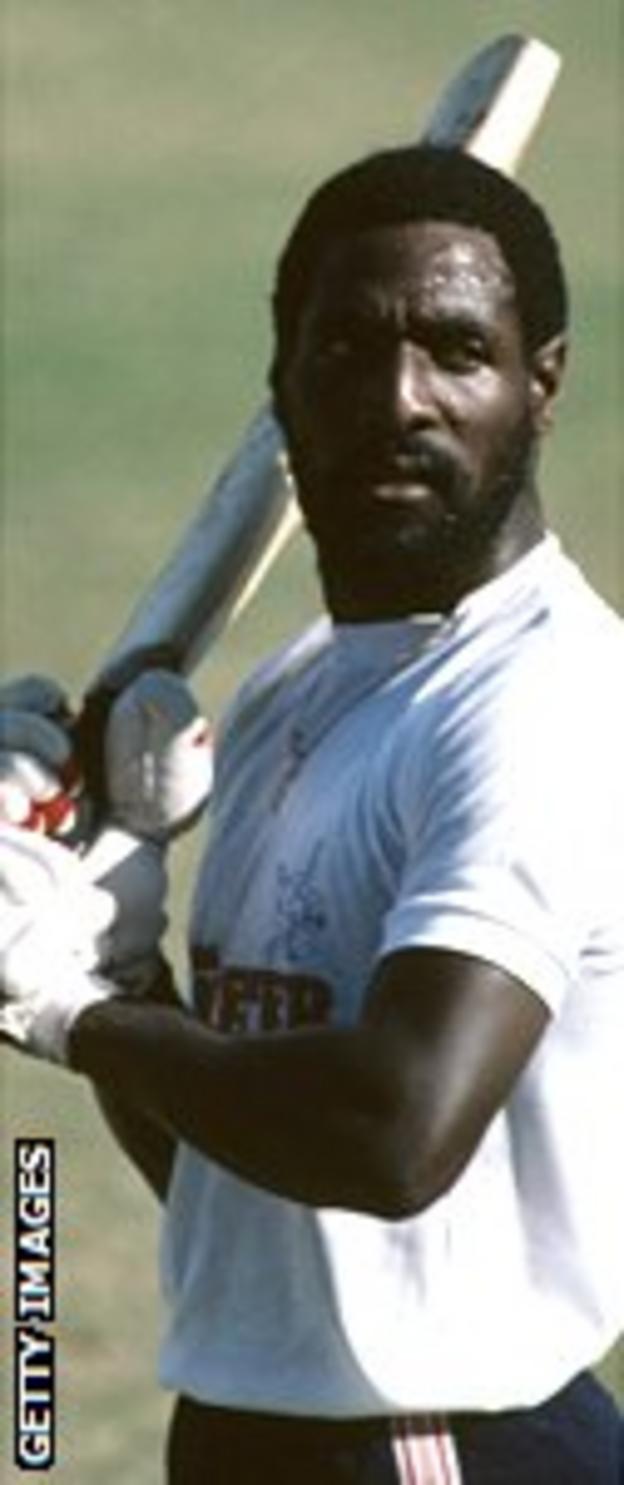 Adams: "He was very competitive, whether you were playing with him or against him.
"As a young man coming into first-class cricket, playing against him was a measuring stick.
"To watch the great player himself, it was good to see him going about his job and the way that he did it, and hugely motivating."
Marks: "He had magic eyes. He picked the ball up incredibly quickly.
"It was fantastic to bat with him because of that intensity and because of the way he dented bowlers' confidence.
"He hooked in a way that we'd never seen anyone do before. Viv picked the ball up early and could hook it out of the ground.
"There was a technical excellence but what made him so special was his ability to get everything right, especially on the big occasion.
"He was fantastic when the chips were down. That was his stage, and time and time again he would impose himself. That's what you want in top sportsmen."
Personality and aura
Adams: "He's a fair man but he's a very hard man, on and off the pitch. I say that as a compliment.
"He definitely has that aura, there's no two ways about it
"Viv, by nature, even at 60, exudes raw power. It is just part of his make-up
"He comes into a room and he still has that effect, just because of his personality."
Marks: "If you just watched Richards as a spectator or as an opponent you thought he must be arrogant. He swaggered out, he made the bowlers wait, he intimidated the bowlers.
"Actually, that didn't quite reflect what he was really like [off the pitch].
"He was quite shy. He was extremely polite to players' families. He preferred to keep himself to himself, to not go hunting cameras. He wouldn't have been on Twitter.
"Viv was confident in himself, but he didn't swagger off the pitch. He would want to be in the corner of a bar out of the way."
Richards' legacy and greatness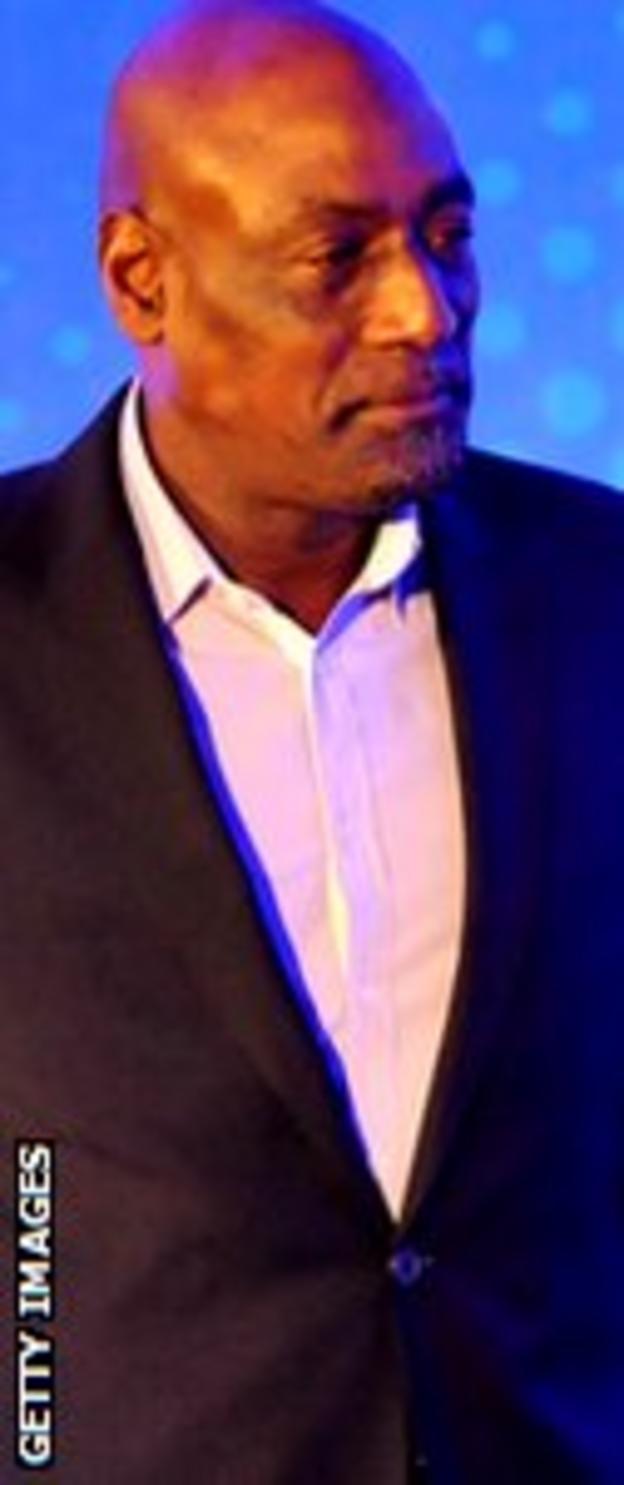 Adams: "He's the best that I've seen.
"I say that with all due respect to the [Brian] Laras and the [Sachin] Tendulkars and all the other greats that have been around.
"Man will better man with every generation and I've no doubt that we'll see great players in future years, that the game will move on.
"But I can't see, in my lifetime, the game of cricket talking about the people who carried the game to new heights and not have Viv Richards mentioned in the conversation."
Marks: "The impact of Viv on West Indies cricket was enormous. He was a tough, strong character, so he demanded from that team high standards.
"In a curious way he made a difficult legacy for those who followed. It's been tough since the great team split up and too heavy a burden for the new players. They've got this legacy they can't live up to.
"Most of us who played with him would say Viv Richards was the best player of our generation.
"He was incredibly special."