Alec Stewart column: The highs and lows of cricket tours

By Alec Stewart
Former England captain and BBC Radio 5 live summariser
Last updated on .From the section Cricket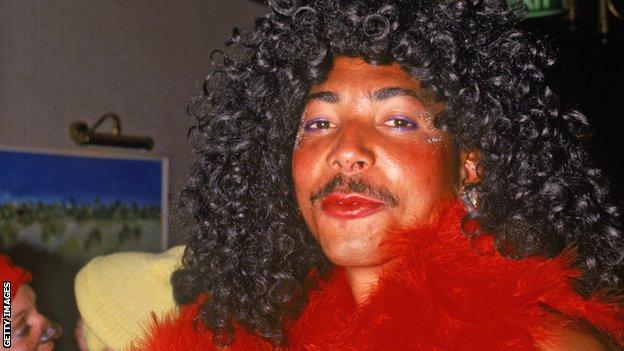 Less than two weeks after returning from their tour of the United Arab Emirates, England's cricketers depart for Sri Lanka on Saturday morning for the second leg of their winter schedule.
In many ways it is a fantastic lifestyle, visiting new countries, travelling business class, staying in five-star hotels and doing something you have had a passion for from a very young age.
I spent 23 years as a professional cricketer - 14 of them with England - and I wouldn't swap my career for any other.
But like with every job, there is a downside and in professional cricket that is the amount of time you spend away from your family on tour.
Whenever you head off for a series abroad there are people you leave behind and, if you have kids, you are leaving your partner to bring them up without you.
Being a cricketer is quite a selfish profession in a way because you come home, have two weeks with your family, and then you go away again.
Just when they are getting used to coping without you, you come back and just when the children are getting used to you being back, you are off again, so it is far from ideal.
From the age of about three, children are old enough to understand when their dad is there and when they aren't so to a certain extent, you are missing seeing your children growing up.
At least now you have Skype and things like that to keep in touch, whereas in the past you would either write letters or save up to use a hotel phone for two minutes and probably spend your entire tour fee in the process!
Once you are away on tour, it's generally a great experience. You are playing for England, being together in that dressing room environment and spending time with good friends.
But there are times when the treadmill of airports, hotels, training grounds and cricket grounds does wear you down.
The tours I found most difficult were in Pakistan. With the security issues over there, you were very much restricted to your hotel and there was a lot of downtime from when you got back after a day's play to when you went to bed.
The key was to stay busy and find something to keep yourself amused. We used to have a team room, where there might be a pool table or a table tennis table, while I think Andrew Flintoff and Steve Harmison even took a darts board away with them once.
Nowadays there are PlayStations, Xboxes and plenty of other modern gadgets to keep the players occupied.
There are also organised activities to keep people's spirits up. We used to have a first-time tourist show, where all the new boys would have to entertain the rest of the group. I remember feeling more nervous putting together a sketch for the show than I was about playing for England.
Then there was Australia, and the traditional fancy dress Christmas lunch on the day before the Boxing Day Ashes Test.
You were all given a letter of the alphabet and then you had to find an outfit starting with that letter. I remember Phil DeFreitas going as Diana Ross one year and he even shaved his legs to look the part!
When you go into cricket you want to get to the very top and playing international cricket involves being away for a length of time.
It comes with the territory and it is an honour and a privilege to be paid to travel to such interesting places.
But when push comes to shove, there is nothing better than the feeling of getting home, slouching on the sofa, reaching for the remote control and eating a home-made dinner off your lap.