Is Rahul Dravid the greatest middle-order batsman of all time?
Last updated on .From the section Cricket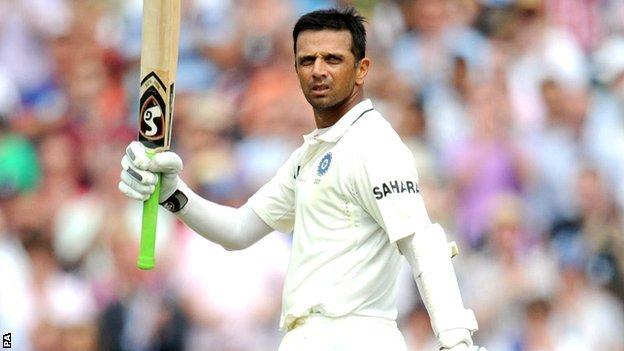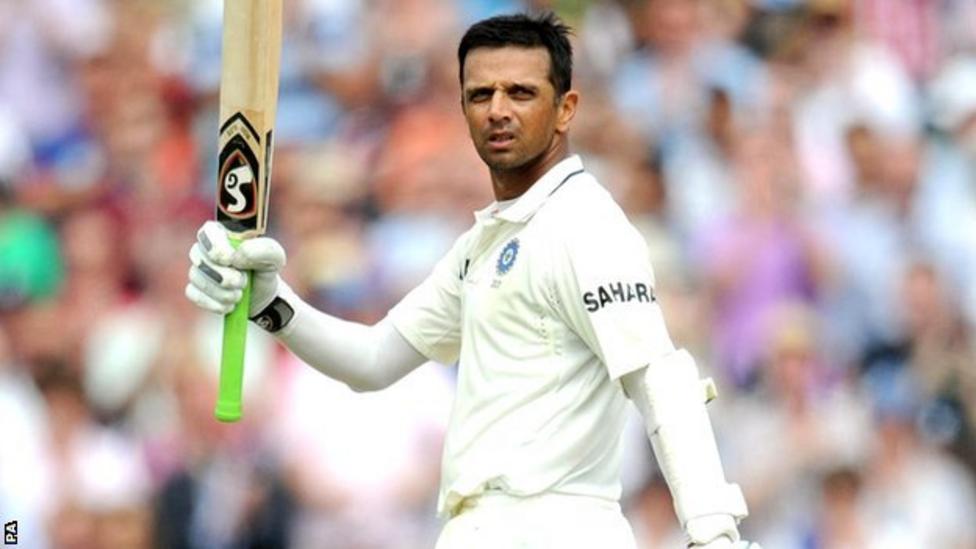 Rahul Dravid has retired from international cricket at the age of 39.
The India middle-order batsmen scored over 13,000 Test match runs at an average of over 50.
In a lengthy and illustrious career, "The Wall", as he became known, specialised in amassing high totals while displaying great concentration and technical ability.
The stats and facts, as well as the opinions of his peers, makes Dravid's a professional cricketing career of the highest quality.
The Wall in numbers
Dravid made 13,288 runs in 164 Test matches, second only to team-mate Sachin Tendulkar's 15,470 in Test history.
He made his Test debut as a 23-year-old at Lord's in 1996 and amassed a world record 19 century partnerships with Tendulkar. He has been involved in 80 century partnerships with 18 different partners.
Dravid is the only man to score Test centuries in all 10 Test-playing nations, and also holds the record for the most outfield catches in Test cricket, with 210.
In 344 one-day internationals, Dravid scored 10,899 runs, and was top scorer in the 1999 World Cup in England with 461.
Dravid made 69 in his final ODI, against England in September last year.
He captained his country in 25 Tests and 79 ODIs between October 2005 and September 2007, during which time India won Test series in England and West Indies.
In 2011 Dravid enjoyed a superb tour of England, scoring three centuries in four Tests when India's other big names struggled.
Having quit international cricket, Dravid will lead the Rajasthan Royals in this year's Indian Premier League which runs from 4 April to 27 May.
What they say about Dravid
"I was like every other boy in India, with a dream of playing for my country. Yet I could never have imagined a journey so long and so fulfilling. No dream is ever chased alone." - Rahul Dravid, announcing his retirement
"He was totally a class act, on and off the field. A terrific role model for youngsters with his work ethic, with the way he carried himself, with the way he applied himself. It's going to be a bit void in Indian cricket now. I think you really won't find anybody playing with the same tactical virtuosity that you saw with Rahul Dravid." - former India captain Sunil Gavaskar on BBC Radio 5 live
"There was and is only one Rahul Dravid. There can be no other. I will miss Rahul in the dressing room and out in the middle." - Dravid's long-time India team-mate Sachin Tendulkar
"He has been a great ambassador for the game and for India. It is a sad day for me because I've seen him grow as a player.'' - Board of Control for Cricket in India president Narainswamy Srinivasan
"I knew the man behind the bat. Not often do you find a person as exceptional as his achievements." - former India team-mate Sanjay Manjrekaron Twitter
"I wish my friend Rahul Dravid and his family all the best in his retirement! I have total respect for him." - legendary former Australia spinner Shane Warneon Twitter
"Rahul Dravid has retired. The world's most respected cricketer over the last 20 years. A legend." - former England captain Michael Vaughanon Twitter
"Rahul Dravid, what a legend. Plain and simple. Congratulations on an incredible career. India will miss The Wall." - England batsman Kevin Pietersenon Twitter
"As expected, Rahul Dravid has retired . A man of great stature, dignity and sportsmanship." - Former England coach David Lloydon Twitter
"He was the model modern Test cricketer. He had a solid defence, tremendous concentration and discipline but also possessed handsome shots. Dravid is also one of the game's true gentlemen." - BBC cricket correspondent Jonathan Agnew
"They say sports serve society by providing vivid examples of excellence.To me the most vivid & dependable has to be Rahul Dravid." - Bollywood actor and Kolkata Knight Riders co-owner Shah Rukh Khanon Twitter