Kevin Howells talks to Lancashire head coach Peter Moores

By Kevin Howells
BBC Radio 5 live
Last updated on .From the section Cricket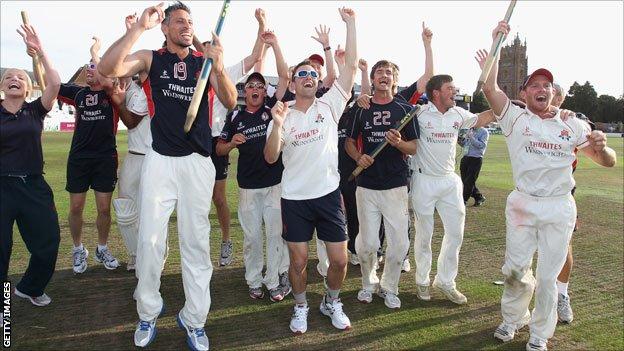 Lancashire have certainly enjoyed the past six months as county champions, but now the hard work begins again.
Later this month they travel to Abu Dhabi for the traditional season-opening fixture against the MCC, before a summer campaign in which they will endeavour to repeat last year's success.
Head coach Peter Moores believes the foundations are in place for them to make a good fist of it, and he has been there before after guiding Sussex to their first title win in 2003.
They did not manage back-to-back titles, but neither did they suffer the bewildering fate of being immediately relegated as Yorkshire and Nottinghamshire did in 2002 and 2006 respectively.
"The word we don't like in sport is complacency. That is what you're worried about," said Moore.
"There are a couple of advantages we've got at Lancashire. The side has a lot of young players in it which means it is more likely that a player is not going to think he's completed anything - he's at the start of his career and is more likely to stay hungry and driven.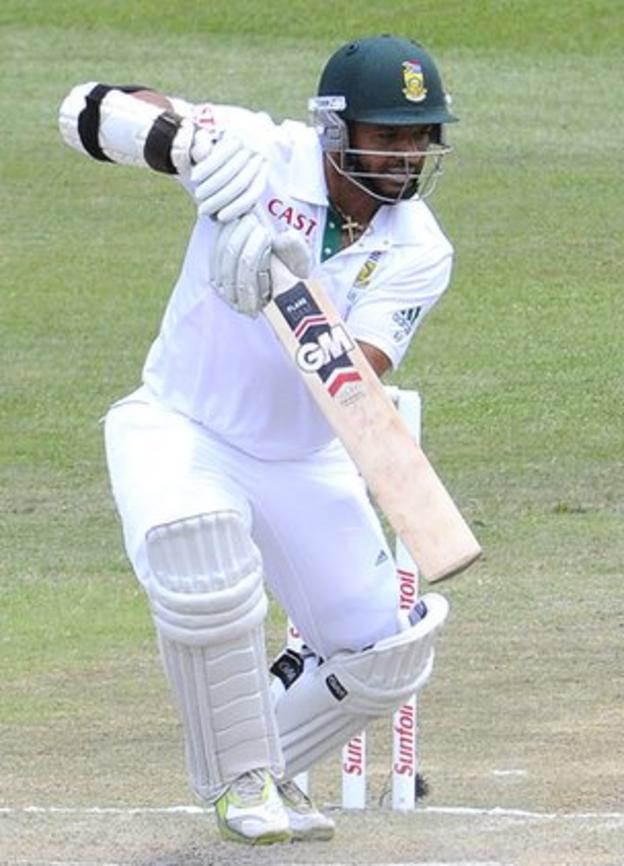 "Conversations (I've had) so far this winter, and the way we've trained, suggests there is a real hunger to go out there and build on last season, rather than sit back now and think we have some God-given right to win."
The evidence of last summer suggests teams least disrupted by England call-ups, whether to the senior side or the second-string Lions, are more likely to be successful.
However, that may well change for the Red Rose club this term with Karl Brown, Simon Kerrigan and possibly more, ready to stake a claim for national recognition, although Moores, of course, looks at it as a positive.
"As a coach, you're hoping the drive (to succeed) will not go away. It's something you're not going to take lightly because it is a challenge to keep motivating yourself but it should be a great time to be a Lancashire player," he said.
The club has again added South African international Ashwell Prince to the squad, replacing retired former captain Mark Chilton. Capped 66 times in Test cricket, the left-hander could be vital iif they are to retain the title.
"We thought it was probably right to bring another senior batter in and give a bit more time to young players, such as Luke Proctor, Jordan Clarke and Andrea Agathangelou," Moores explained.
"Those lads will still play as we'll pick up injuries but it gives us a bit more control. He [Prince] is a very gutsy and tough player. He showed us last time (he was here), he gets runs when they really count - saving or winning a game when the pressure gets turned up."
The end of the long wait to be crowned outright champions came in a season when Lancashire played all their games away from their Old Trafford base.
Work continues at the ground but they will be back there at the start of May and Moores is looking forward to it.
"We want to get back to Old Trafford - this is our home. We are going to be playing on the relaid pitches which, to be fair to Matt Merchant and the groundstaff, they have worked really hard on. I don't think it will an issue in the players' minds," he said.
"We just hope the Manchester weather holds up - but we can't control that. You play half your games away from home so if we win five games away from home again then we are going to be competitive."
First up, however, is the trip to the United Arab Emirates to play the MCC side and a couple of other counties before beginning the defence of their title in Liverpool against Sussex in the second round of Championship fixtures.
"The key is how you use it. We'll take it for what it is, a great chance to get outside," said Moores.
"When we get back, we've got to get used to what England will be like in April, which will be about scoring ugly runs, the ball will nip around, you'll get the outside edge and you will have to scrap around to get runs and bowlers lengths will have to come up.
"Providing we understand that and we come back with clear focus on what we need to do when we get back, I think it will work for us."