John Bracewell signs Gloucestershire contract extension
Last updated on .From the section Cricket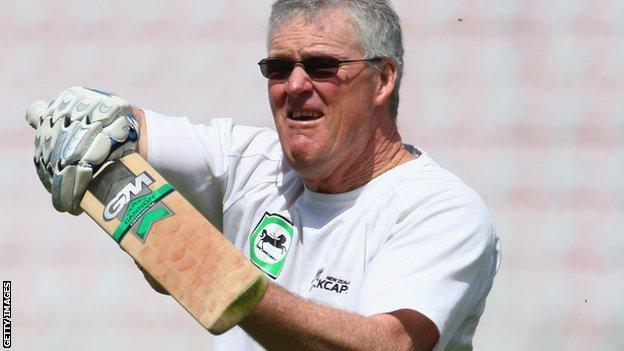 Director of cricket John Bracewell has signed a new three-year contract extension at Gloucestershire.
The 53-year-old was coach at the club from 1998 until 2003 and led them to five one-day trophies in two seasons.
He returned to Nevil Road as director of cricket in 2009 after a spell as New Zealand coach, and has now committed himself to the club until 2015.
"I am in it for the long haul with a group of players who have enormous potential," said Bracewell.
"I will ensure they get the support they need and deserve from a very good coaching staff and top class medical department."
He explained: "At a time when we have lost a good deal of experience in our playing squad, I felt it was a good time to solidify the coaching side.
"During the next three years the squad will mature and I am very much looking forward to seeing that happen. I enjoy working with young cricketers and the ones here at the moment have excellent skills and energy to build upon."
Chairman Rex Body added: "We were really keen for John to keep working with the talented and improving players we have at the club.
"The team did really well in the County Championship last summer. We know there is progress that needs to be made in white ball cricket and it is very important that we have continuity in trying to bring this about."