Sri Lanka v England: Jonathan Agnew column

By Jonathan Agnew
BBC cricket correspondent in Galle
Last updated on .From the section Cricket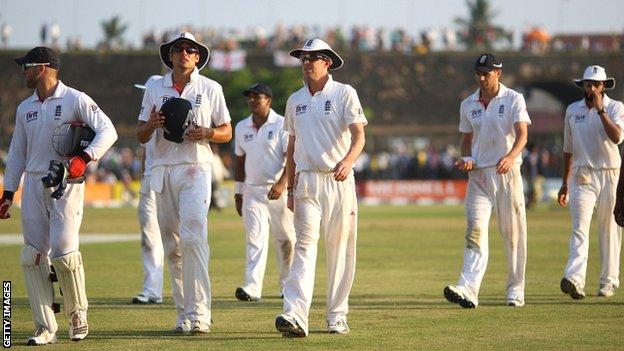 Today's was a fascinating day's Test cricket.
You'd think in a way England might have settled for 289-8 when play began and Sri Lanka might not, but the way things transpired Sri Lanka will have been very pleased to have got there and England rather less so.
One hard rule of playing overseas is that it is often the final session when things slip and England will be bitterly disappointed because they were so close to having a really good day.
It was an exemplary innings from Mahela Jayawardene, though, and an example of how to play when things fall around you. It was brilliant, experienced and very skilful batting.
The way he manipulated the ball was masterful and he was one step ahead of England.
I've always loved watching Jayawardene and his innings was up there with the best; the fact he was dropped four times should not detract from it.
Panesar's attempts were desperate and if you look at the technique he was never going to catch those. I think poor old Monty will be dining alone tonight!
It will be intriguing to see how the match progresses now. No-one really knows what the pitch is going to do.
One or two have turned but generally it has been well behaved and it may be that 350 is a good score - to have the runs on the board.
England worked really hard because it is hellishly hot here - very unforgiving.
They bowled their overs on time and made a real effort to show the heat was not getting to them.
It was only in the last session when everything went wrong and all their hard work over four hours was undone in two.
James Anderson gave England the ideal start by taking two wickets in an over with the new ball. He has got answers for all conditions, he's accurate, bowls reverse swing, orthodox swing and has a good bouncer. He's a very experienced, very wily bowler.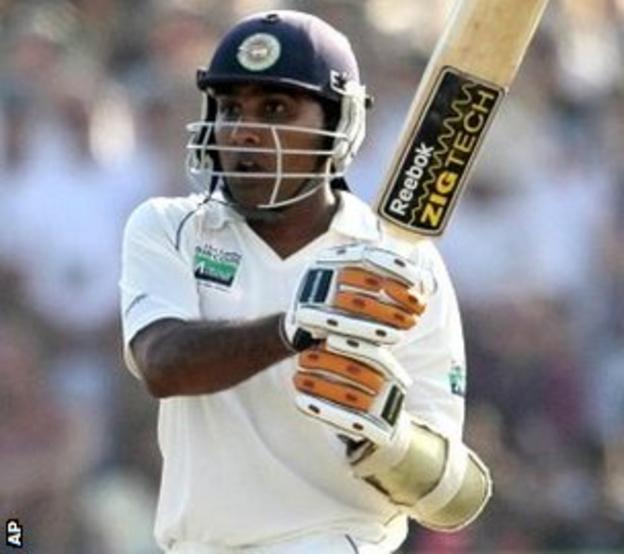 He's the first bowler since Ian Botham to pass 250 Tests wickets for England. He's level with Brian Statham as the fifth most successful English bowler of all time, and when you think there was a long patch when he was not being picked, then he had back problems, so he'll go some way up that list yet.
Whatever happens in the rest of the match, I think Samit Patel is a good selection. He's been picked to bowl plenty of overs as well as bat.
I don't mind Strauss taking him off both times after he took his wickets. He had kind of done his job and Monty is a bigger spinner of the ball. You turn to your main man and get men around the bat.
I like that sort of flexibility because it is something England have lacked, and I also hope Matt Prior bats at six and gets runs because it shows England can play five bowlers. They won't always need to, but it's nice to have the options.
Tomorrow, they will have to come out fighting. It is a fresh start with fresh legs and they will hope they can polish things off quickly.
The odds are in their favour with the new ball, but it will be interesting to see how Jayawardene plays because if Sri Lanka can get to 350 England will have a lot of work to do.
Listen to an action-packed second day from Galle on the TMS podcast
Jonathan Agnew was talking to BBC Sport's Jamie Lillywhite