Kevin Howells talks to Durham all-rounder Ben Stokes

By Kevin Howells
BBC Radio 5 live
Last updated on .From the section Cricket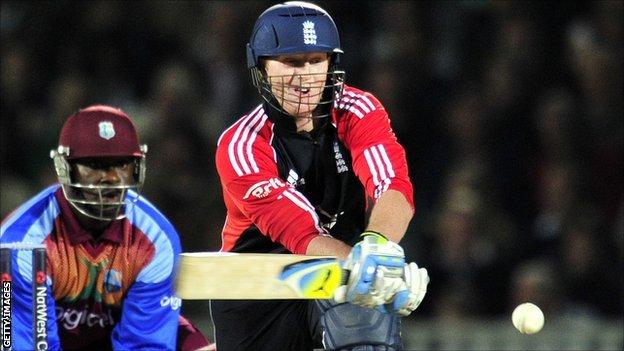 Durham all-rounder Ben Stokes is a highly gifted and hard-working cricketer, although the last 12 months have provided a series of sharp lessons in what it takes to make a successful career.
During that time the 20-year-old experienced being an England international, three operations on a badly dislocated right index finger and an arrest and police caution.
Two of the three scenarios he could have done without but the timing of them all could benefit him, if only to ensure he does not take anything for granted.
Not that he strikes me, or those who work with him closely, as someone who believes winning can be achieved in the easy lane.
After the operation trilogy was completed last autumn he was expected to face a race to be fit in time to start the season.
However, just back from a 10-day bowling camp in South Africa and jetting off to Dubai, he has been way ahead of schedule.
Instead of six months out he returned after only three to four, for which he gives full credit to the staff at Durham and the England and Wales Cricket Board.
He cannot wait to get back playing but adds some caution.
"There is still a bit of confidence [needed] in getting ready to catch the ball because that is what did it in the first place," he said.
"But at the moment my cricket is going well and my fitness is all good."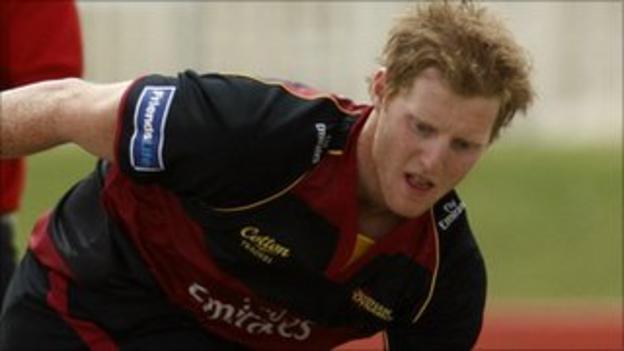 Twelve months ago Stokes was returning from a winter with the England Lions in Australia and the West Indies.
He picks out lead batting coach Graham Thorpe for special mention but the overall picture was of a lad becoming a more rounded and grounded performer.
On the field it showed itself in four big Championship centuries before the end of May, including striking the first five balls of an over at the Rose Bowl for six and in the same match taking career-best bowling figures of 6-68.
England were about to make the call when he injured the finger and, although he did get a chance later in the season, the momentum was lost and now he hopes he can get going again.
His special talent was noticed early, first in Cumbria and then with the staff at Durham's academy. What followed with the Lions raised him to another level. A year on he still concentrates on those skills.
"I've always tried to get back to the basics we worked on. That helped me technically and mentally," says Stokes.
"They try not to change the character or the way you play. They try to avoid that but if they see anything that they think needs a bit of touch up then they will do that.
"Graham Thorpe saw some technical issues with my feet. It was a bit frustrating to start off with as it was something new.
"After all the hard work we did, eventually it clicks and I'm doing it now and it feels like everything we did has paid off."
Stokes does push himself beyond the boundaries from time to time.
"I'm an aggressive person in matchplay, always wanting to do well and I don't like being on the receiving end of someone getting on top of me.
"It's a good thing to have because I'm very competitive and it definitely shows in my cricket, especially with my bowling. I don't like any aggression being shown to me which can be my downfall as well.
"But last year definitely matured me a lot compared to my first season."
That again is where the Lions tour helped, showing the young man how to go about things. He says their message to him was a case of 'You don't need to be like that. You're a much better cricketer when you're calm and relaxed'.
As for putting on an England shirt again, the road starts with match-winning performances for Durham.
Last season the club came third in the Championship, but suffered disappointing defeats in the semi-finals and the quarter-finals of the CB40 and FL t20.
Durham, following Championship successes in 2008 and 2009, can find room for improvement - and the same applies to the lad himself.
Given his flair and steely edge, Stokes is going to be a crowd pleaser. However he knows to attract further headlines, as he did around Christmas and New Year following his arrest and subsequent caution for obstructing the police, could ruin all the hard work.
"It's been a big eye-opener and I've learnt not to get myself in any situation like that again.
"It's not the brightest thing to say I've done. It's now gone and it's all about concentration on the new season."
Family, of course, will be firmly rooting for him as will understanding a bit of the life he has to lead, particularly given his father Ged was a former professional rugby league player and coach.
"Dad has been a big influence on my career to where I am now and I couldn't thank him or my mother enough to be honest."
But why cricket and not league for Stokes junior?
"When I stopped playing rugby I wasn't growing and everyone else was and I was getting bashed around a bit.
"At the time I was doing better at my cricket than my rugby. Dad didn't ask why. He's just supported my decision."