Essex cautious about 2012 season despite profit boost
Last updated on .From the section Cricket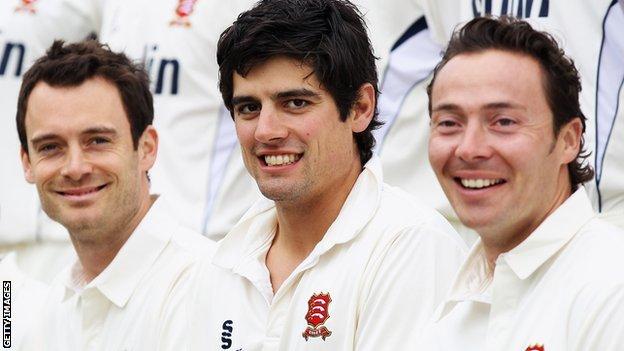 Essex have posted profits of £333,000 for 2011 but admit they will face a tougher year in 2012.
The figures include £300,000 'exceptional income' from the England and Wales Cricket Board to cover the cost of previous ground improvements.
However, the number of home Twenty20 matches will fall from eight to five and Essex fear this will hit profits.
Club treasurer Keith Brown said: "Our income from one-day games is 89% of gate income. This is a real challenge."
He added: "We maintained our contribution from membership but match income was down. Our reliance on Twenty20 income is greater than any other county.
"In 2012, we will be investing a further £100,000 in cricketing by strengthening our squad in the hope it will bring success in the field.
"The exceptional income is in respect of maintaining the ground to a specific standard and has been set aside to meet anticipated expenditure in the future."
Essex finished third from bottom in Division Two of the 2011 County Championship and failed to make the latter stages of the CB40 and FL t20.
However, chief executive David East is confident of a good season on and off the field.
"We've got to be working that much harder to ensure we drive as much income as we can out of the reduced number of games," East told BBC Essex.
"We're trying to invest in the team and our ambition is to make headway in the squad and win promotion to Division One.
"We have Charl Willoughby coming in from Somerset, Greg Smith from Derbyshire and Alviro Petersen in at the start of the season.
"There's no question we under-performed last year but I think with the new additions we have a very competitive team."
Essex's financial figures are a turnaround from 2010, when they registered a loss of £22,585.