Wisden editor Booth offers support to Minor Counties cricket
Last updated on .From the section Cricket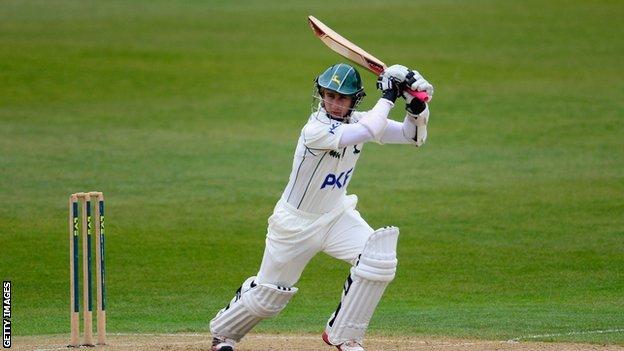 New Wisden editor Lawrence Booth says Minor Counties cricket still has an an important part to play in developing first-class talent for the future.
Booth says that ex-Shropshire batsman James Taylor, now in England contention at Notts, is proof that Minor Counties cricket remains a breeding ground.
"Someone like James Taylor is absolute proof that Minor Counties is still pulling its weight," said Booth.
"It's the bridge between club cricket and first-class cricket," he added.
Taylor, 22, who attended Shrewsbury School, was on Worcestershire's books before playing Minor Counties cricket for Shropshire as a teenager in 2007, following which he proved a success story with his home county Leicestershire.
Wisden editor Booth also decries the absence of Minor Counties in the national knock-out.
"It's the perfect opportunity to integrate the two fields and show players that they can progress through the to the first-class game," said Booth.
"Also, when the Minor Counties teams used to play in the Nat West and drew a big county like Durham, Warwickshire or whoever, it gave them their day in the sun, gave them the chance to make the headlines.
"It's a real shame that the MCC has reorganised tournaments basically to the detriment of the Minor Counties.
"There are 18 first-class counties, 20 playing Minor Counties cricket. The Minor Counties shouldn't be disheartened, but the fact is they don't get the exposure they deserve."
Booth made his comments in the 139th annual Wisden almanack, published on Wednesday.