Bangladesh postpone Pakistan tour over security concerns
Last updated on .From the section Cricket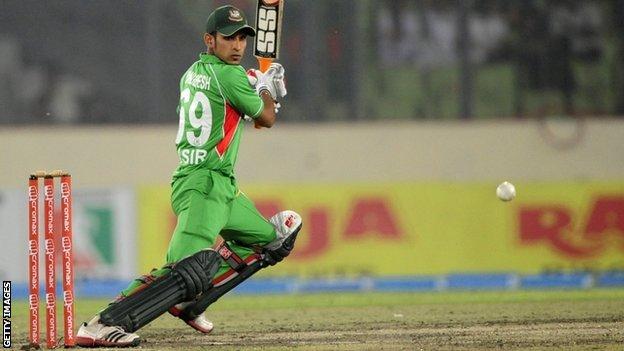 Pakistan officials are "surprised" and "disappointed" by a court decision to postpone Bangladesh's planned tour of their country by at least four weeks.
The Bangladesh High Court made the ruling because of security concerns.
Bangladesh's MK Rahman, additional attorney general, told the BBC: "The team cannot travel unless there is another order from the Supreme Court."
Pakistan Cricket Board's Zaka Ashraf said: "Everything was being put into place as far as security is concerned."
The court's decision has put in jeopardy the two-match tour which was set to be the first by a Test-playing team in Pakistan since the attack on the Sri Lanka team bus in Lahore in 2009.
PCB chief Subhan Ahmed told the Reuters news agency that if the four-week delay was enforced, Pakistan would not be able to host Bangladesh because of other commitments.
PCB chairman Ashraf added: "We are surprised that a purely cricketing matter has been dragged into the courts.
"We are deeply disappointed and sad that Bangladesh is not coming after confirming the tour.
"It is a big setback for Pakistan cricket and Pakistani cricket fans who were ready to welcome the Bangladesh team."
The latest court order followed a petition by a lawyer and a university teacher against the tour.
A statement from the PCB added: "It is astonishing to note that a matter lacking any legal issue has been dragged in the court by petitioners who appear to have vested interest and want to jeopardise Pakistan-Bangladesh cricketing relations."
The Bangladesh court has given its country's cricket authorities four weeks to explain why the tour was planned despite its existing concerns.
Bangladesh had been scheduled to play a one-day international and a Twenty20 match in Pakistan later this month.
The UAE has served as Pakistan's temporary home, and played host to England earlier this year, while Lord's and Headingley were the venues for two Tests against Australia in 2010.