Marcus Trescothick needs operation on ankle injury
Last updated on .From the section Cricket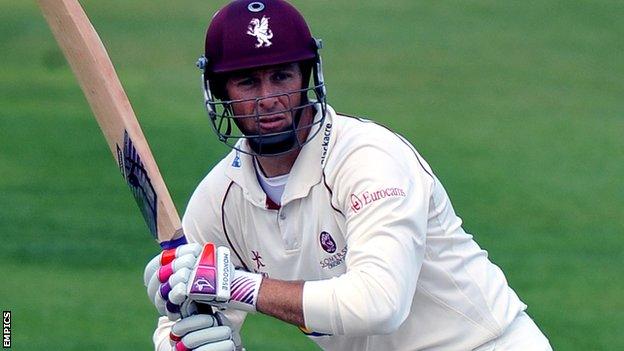 Somerset captain Marcus Trescothick has been ruled out for at least six weeks with an ankle injury.
Director of cricket Brian Rose confirmed it is the same ankle problem that sidelined Trescothick last year.
"We have to deal with it now, otherwise it would be career-threatening," Rose told BBC Somerset.
"He's going to miss six to seven weeks but hopefully he'll be perfect for the rest of the season.
"I think the first target could be 13 June, the start of the T20 competition. If not, we'll have to take judgements as we go along."
Somerset have already been hit by injuries to Vernon Philander, Steve Kirby, Adam Dibble and Gemaal Hussain.
And they could now be without opener Trescothick's services for six Division One games and four CB40 matches.
"It's a huge blow because Marcus is the best batsman in the country," added Rose.
"But we've seen the reaction at Nottingham in terms of compensating for Vernon Philander in the bowling department and the lads took up the cudgel and I think that's what going to happen in the next six weeks."