Devon's Roger Newman aims for Minor Counties double
Last updated on .From the section Cricket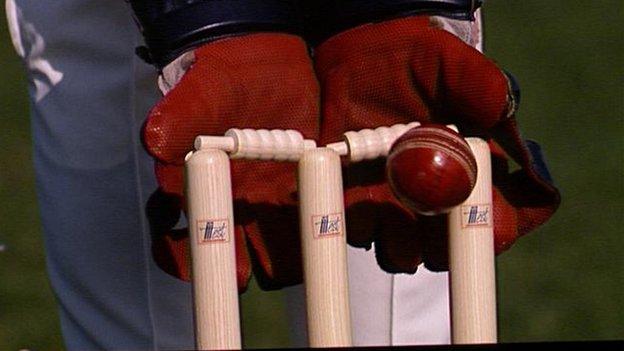 Devon's director of cricket Roger Newman says the county's aim is to win a league and cup double.
They begin their 2012 campaign on Sunday against Cornwall in the MCCA Trophy after last week's clash with Hertfordshire was rained off.
"We've all got a clear objective, we're trying to win the double," Newman told BBC Radio Devon.
He added: "We want to retain the County Championship and we want to win the MCCA Trophy.
"The last time that was done, and the only time it was done in Minor Counties history, was by Devon in 1994.
"We want to emulate that achievement this year if we possibly can and we're going to go all out to try and do it."
Chris Bradley begins his first season as captain after the retirement of last year's skipper Neil Hancock and veteran former captain Bobby Dawson.
"Chris epitomises everything that is good about Devon cricket, he grew up in Devon and has played for one club for virtually all his career.
"He has that quiet way that all good leaders have, he's a top man and I'm glad to have someone like him working alongside me."
While Dawson and Hancock have left the squad, former Nottinghamshire player Matthew Wood is back with the county while ex-Gloucestershire and Somerset youth player Rob Woodman is expected to play a big part.
"We're bringing along more and more young players who are coming through the Devon Lions programme," Newman said.
"We have a good balance and a strong side and I have no problems about the side we're putting out now, it's developing nicely.
"I think the balance of the side is better than it's ever been."