ECB tightens England qualification rules for overseas-born players
Last updated on .From the section Cricket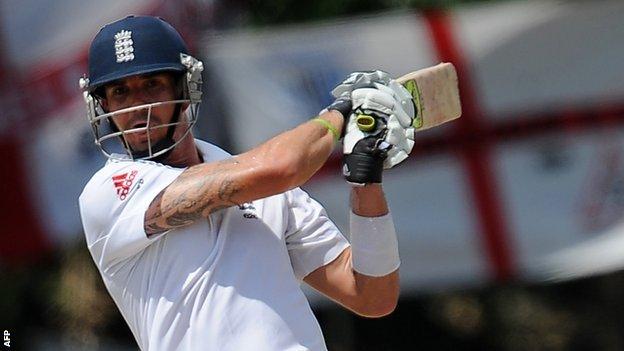 The qualification period for cricketers born abroad to play for England has increased from four years to seven.
Male cricketers who move to England after their 18th birthday will be subject to the new regulation.
The increase will not apply to those who arrive in England before they reach adulthood though.
Players who have already qualified for England will remain eligible to play provided they continue to meet the existing regulations.
The amendment also gives the England and Wales Cricket Board (ECB) a degree of flexibility.
The governing body can reduce the residency period to four years for prospective players who either hail from a country which is not a full member of the International Cricket Council, or who arrived in England before 25 April.
Under the previous four-year rule, the ECB selected a number of overseas players.
They include South Africa-born Kevin Pietersen, who starred during the 2005 Ashes five years after beginning his county career with Nottinghamshire.